Forget You Ever Saw This: Jonah Hill Says MIB 23, the Men in Black–21 Jump Street Crossover Movie, Probably Won't Happen
"I doubt that movie will get made."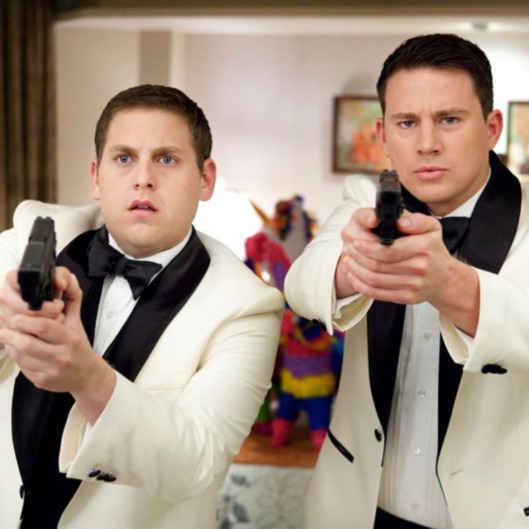 Like an extraterrestrial strolling through Times Square, Jonah Hill says it might be time to forget about MIB 23, the 21 Jump Street–Men in Black crossover film he's had cooking. The potential film, which Hill had memorably described (by way of the Sony hack) as an idea that's "clean and rad and powerful," isn't 100 percent dead, but Hill isn't feeling optimistic about its chances. According to the Toronto Sun, Hill said of the movie: "I had the idea ... But I doubt that movie will get made." MIB 23 got its title and possible director, James Bobin, earlier this year, but, according to Hill, things fell apart when it came to the Men in Black half of things. "It's too complicated ... They're trying to make all the deals, but it's kind of impossible with all the Men in Black stuff," he said. He also alluded to conceptual problems for the film, explaining, "The Jump Street films were so fun to make and the whole joke of them was they were making fun of remakes and sequels and reboots and then now it's become a giant sequel, reboot. It's almost become what we were making fun of and it's hard to maintain that joke when it's so high stakes." Still, Hill hasn't given up all hopes of street jumpin' anew, expressing a desire to work with co-star Channing Tatum and directors Phil Lord and Chris Miller again. "I love Channing and I love (directors) Phil Lord and Chris Miller and I love making those movies — they're a lot of fun. So I hope it works out," he said. Hey, if it's not to be, we'll always have the promise of that post-credits scene.