Kanye West Wrote an Ode to McDonald's in Frank Ocean's Boys Don't Cry Magazine
He's lovin' it.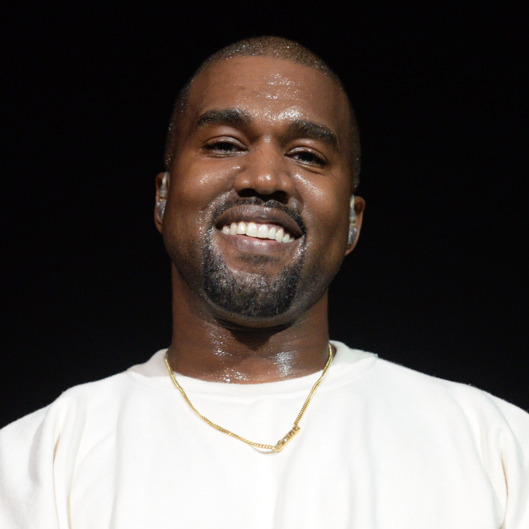 After years of anticipation, Frank Ocean not only delivered the album we'd been waiting not so patiently for, but also a visual album and a magazine all in the course of two days. To sweeten the deal, Ocean enlisted several artists — Tom Sachs, Tyrone Lebon, Wolfgang Tillmans — to contribute to his zine, Boys Don't Cry, but one music artist saw this platform as the perfect opportunity to pour out his truest self: Kanye West. In a poem/rap/heart-song titled "The McDonald's Man," Kanye gets philosophical about the complex relationships happening inside the Happy Meal box and the virtues of apple pie. The writing was accompanied by pictures of Yeezy going through a McDonald's drive-through in his Lamborghini. Read the ode to fast food below.
McDonalds man
McDonalds man
The French fries had a plan
The French fries had a plan
The salad bad and the ketchup made a band
Cus the French fries had a plan
The French fries had a plan
McDonalds man
McDonalds man
I know them French fries had a plan
I know them French fries had a plan
The cheeseburger and the shakes formed a band
To overthrow the French fries plan
I always knew them French fries was evil man
Smelling all good and shit
I don't trust no food that smells that good man
I don't trust it
I just can't
McDonalds man
McDonalds man
McDonalds, damn
Them French fries look good tho
I knew the diet Coke was jealous of the fries
I knew the McNuggets was jealous of the fries
I could see it through his artificial meat eyes
And he only be there some of the time
Everyone was jealous of them French fries
Expect for that one special guy
That smooth apple pie
KANYE WROTE A RAP ABOUT MCDONALDS FOR FRANK'S MAGAZINE, IM DEAD pic.twitter.com/qdr2Ub2YNs

— Jack Dudley (@duddersj) August 21, 2016