Late Show to Host Live Post-Debate Shows, Late Show Writers' Poor Little Fingers to Snap Right Off
The special eps will air at <em>Late Show</em>'s regularly scheduled 11:35 p.m. time slot.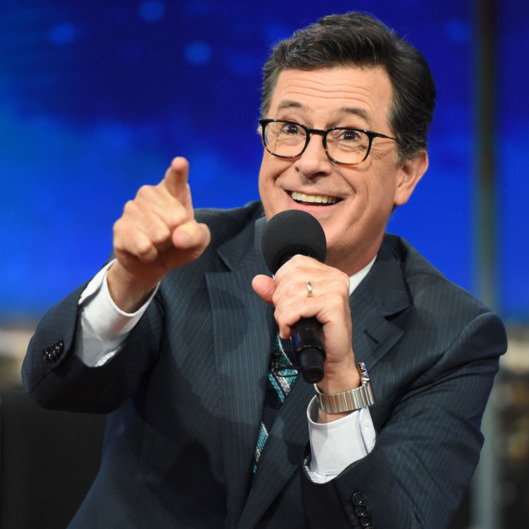 CBS announced today that The Late Show With Stephen Colbert will air three very special episodes following the presidential and vice-presidential debates. On Monday, September 26; Tuesday, October 4; and Wednesday, October 19, Colbert and an as-yet-unnamed lineup of guests will take the Ed Sullivan stage live at 11:35 p.m., while backstage the Late Show writers chug 5-Hour Energy, grind their fingers down to bloody stumps, and try to turn a debate's worth of insanity into comedic gold faster than humanly possible.