Lorde Says Her Next Album Is in Its 'Production Stage,' So Just Chill Out and Don't Rush Her, Alright?
"Give up on me if you want to!"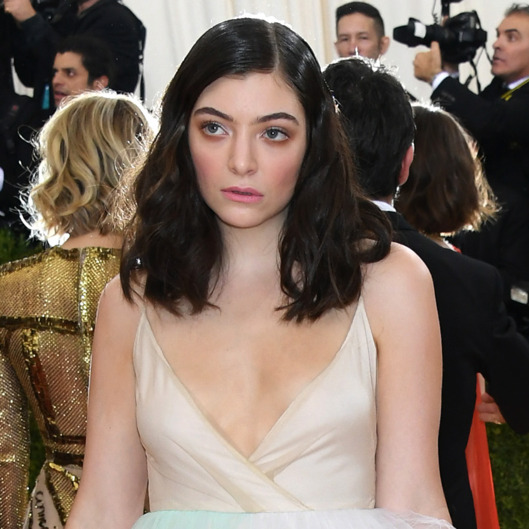 Lorde hasn't released any music since 2013's Pure Heroine, so fans are getting antsy wondering when they can count on some new tunes arriving — perfectly understandable, right? Wrong. In fact, Lorde has a message for those of you feeling entitled to her next album: Cool. Your. Jets. Much like your dinner and your laundry and your pubescent body, it'll be ready when it's ready and not a second before. But, hey, that's not to say it won't be ready pretty soon! According to Billboard, Lorde revealed as much deep in the comments of one of her Instagram posts, when a would-be fan asked, "Do you think we will ever get another album or should we just give up on you as an artist?" Lorde's response? It's a free world, baby, do what you're gonna do. She said: "Give up on me if you want to! I write a record when I have enough special stories to tell, and it's all me, every melody every lyric, not some team who just start the machine up every eighteen months like clockwork." Fortunately, she shared that she does have those "special stories" all lined up, as "The record is written, we're in the production stage now." "I've worked like a dog for a year making this thing great for you guys," she added. And so our Lorde and savior hath given us the strength and patience to carry on, amen.