Television Renaissance Man Michael Strahan to Produce a Cop Drama for ABC
Strahan's first scripted drama project will focus on a former football player.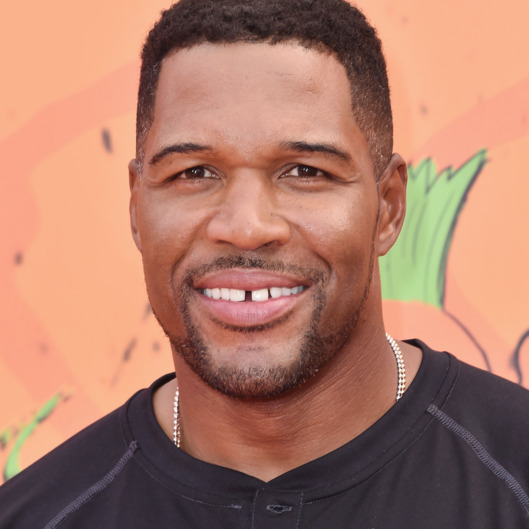 Michael Strahan continues to win the post-NFL career competition, as the Good Morning America and $100,000 Pyramid host (and former other half of Live With Kelly and Michael) has just sold his first scripted series to ABC. According to The Hollywood Reporter, Strahan and ABC will develop Hobbs, a drama about a former Heisman winner named Tommy Hobbs, who doesn't get picked up in the NFL draft and so decides to join the Miami police force. Hobbs is entering law enforcement at the same time as a "meticulous, rule-following detective who has trained her whole life to become a police officer." The two will presumably be partners, and he will presumably be the likable one that most people on the force admire while she will be the cold, type-A shrew. He will show her how to lighten up and she will teach him that he's not better than a day job just because he used to be a vaunted football star and now works among the lower caste — or something like that. The script will be written by Michael Caleo, who has worked on The Sopranos and Rescue Me.