Frank Ocean Returns to Web Stream, Builds a Staircase While New Music Plays
Frank Ocean is back, and he's building a staircase.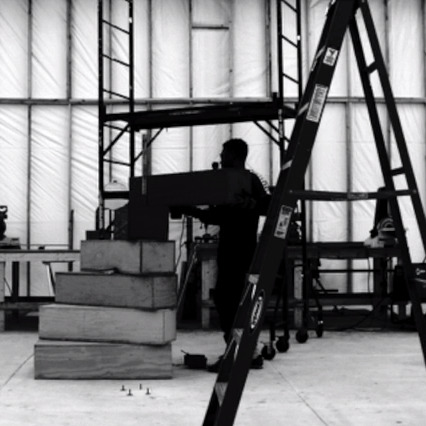 Frank Ocean is back, and it turns out that he is indeed building a staircase. But if his carpentry skills weren't impressive enough for you, he's also playing new music! The web stream initially launched two weeks ago, before Ocean took a bit of a break. Now, Ocean has returned, and he's debuting new music during the stream, including versions of songs that were played on the stream previously, this time with vocals. Ocean's cover of "At Your Best (You Are Love)," covered by Aaliyah and originally by the Isley Brothers, was heard, as well as a track with Frank rapping, and the line "I'm in London tonight / And it's all overpriced." Hopefully this will be the night he finally releases Boys Don't Cry, or at least finishes that staircase.