Rihanna, Anne Hathaway, Mindy Kaling, Helena Bonham Carter, and Awkwafina Might All Hang Out in Sandra Bullock's Ocean's Eight
Yes, everyone is hanging out without you.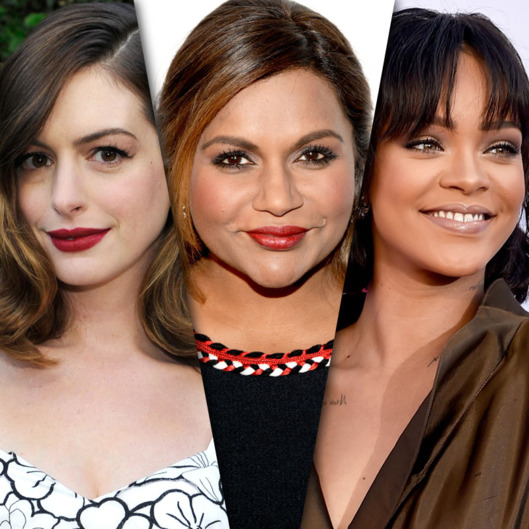 Welcome to the best movie poster that doesn't exist yet. Deadline reports that — okay, deep breaths everyone — Rihanna (actress, Bates Motel), Anne Hathaway (Catwoman), Helena Bonham Carter (Queen Elizabeth), Mindy Kaling (Ben Affleck), and Awkwafina (Neighbors 2) are all close to deals to join Sandra Bullock (All About Steve) and Australian elf queen Cate Blanchett in Ocean's Eight, an all-female Ocean's Eleven remake directed by Gary Ross. The new additions bring the total number of cast members up to seven, but the film needs one more actress to live up to the title. Who else could they cast? Julia Roberts as her character from the Soderbergh movies? A Katharine Hepburn hologram? God, played by Viola Davis?