Ryan Lochte Will Attempt to Explain Himself to Matt Lauer in an NBC Interview Airing Tonight and Monday
Following the announcement of an IOC investigation.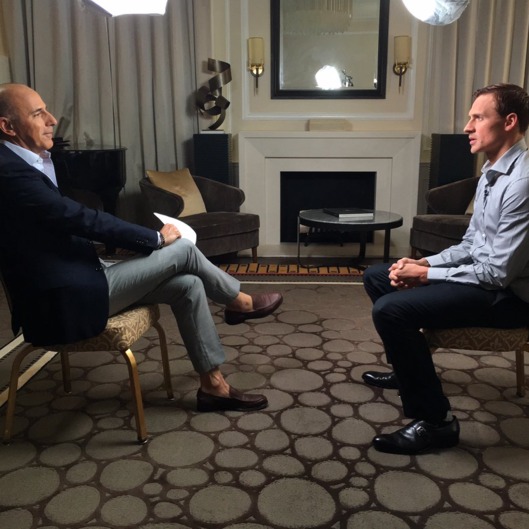 In the wake of the IOC's decision to investigate Ryan Lochte and his fellow U.S. swimmers James Feign, Jack Conger, and Gunnar Bentz to determine if they should be disciplined following their allegedly faux Rio robbery debacle, Lochte sat down for an interview with Matt Lauer, ostensibly because that guy has a lot of explainin' to do. Their conversation will air in part during tonight's NBC Nightly News and the network's Olympic broadcast. The rest will air during the Today show on Monday, August 22. The problem with offering Lochte yet another NBC venue to explain himself, as the New York Times points out, is that he has already repeatedly told his story, first to Billy Bush and later to Lauer himself, with seemingly little to no network vetting or other reporting substantiating his various, often disparate accounts of the incident. Al Roker, however, has Ryan Lochte pegged. 
.@MLauer just interviewed @RyanLochte. Tune in to @NBCNightlyNews & @NBCOlympics tonight, and @todayshow Monday. pic.twitter.com/tmgDZEVP6f

— TODAY (@TODAYshow) August 20, 2016