Sarah Paulson Is in Talks to Join Ocean's Eight, or Rather, American Crime Story: Ocean's Eight
She'd fill out a cast that includes, well, everyone.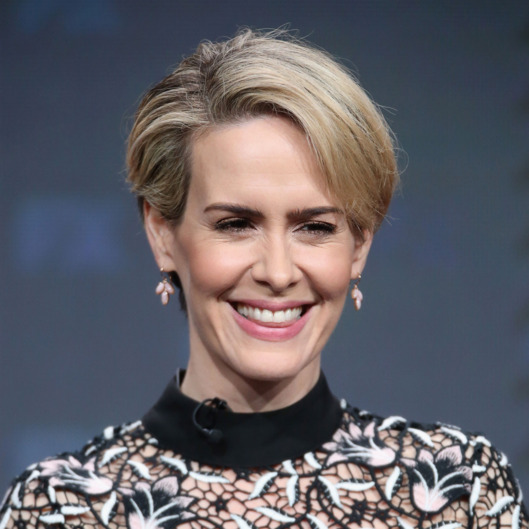 As the old Ryan Murphy adage goes: When in doubt, add Sarah Paulson. The American Crime Story and American Horror Story actress is in talks to become the eighth star of the Sandra Bullock–led Ocean's Eleven remake Ocean's Eight (or Ocean's Ocho, as it's been variously described). If she makes it into Gary Ross's heist film, Paulson would join Bullock, Cate Blanchett, Anne Hathaway, Rihanna, Helena Bonham Carter, Mindy Kaling, and Awkwafina. Of course, it seems unfair that the female-led remake would have only 72.7 percent as many stars as the male version, so here's to hoping they add a whole bunch more ladies as the rival team/money behind the operation/love interests. For equality, not because we're behind in our Ocean's Eight cast betting pool.