Here's Your First Look at the Cover of Joel McHale's New Book, Thanks for the Money
The <em>Community</em> star has written a memoir about life in Hollywood and his battle with dyslexia.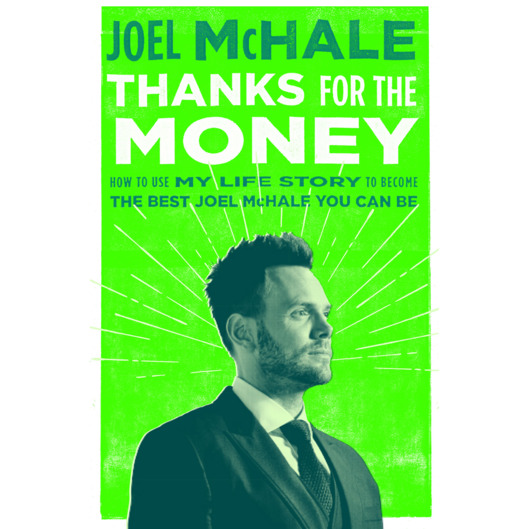 Joel McHale has starred in The Soup, Community, and the X-Files reboot, and this fall he returns to TV in CBS's The Great Indoors. How did he find time to write a book? I don't know, you'll have to ask him. Regardless, we're pleased to present the exclusive reveal of the cover for McHale's new memoir, Thanks for the Money, which tells the story of the actor's adolescent misadventures, his time in the Hollywood trenches, and his lifelong battle with dyslexia, "something he didn't consider dealing with until after he'd accepted a job that required him to, you know, read." The book will also go deep behind the scenes of Community's "turbulent" set, which will hopefully satisfy Community fans' hunger for more stories about Chevy Chase being a prick. Thanks for the Money goes on sale October 25 everywhere books are sold, and also on his website, JoelMcHale.com, where only one book is sold.