Suicide Squad Dominated the Box Office This Weekend
Are you really that surprised?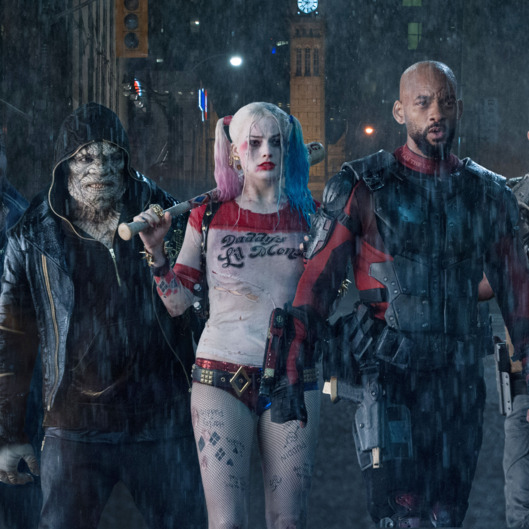 Bad reviews weren't going to deter DC Comics-enthusiasts from watching the hottest anti-hero squad of the year grace the big screen. Suicide Squad completely dominated the box office this weekend, amassing a colossal $267 million in combined domestic and international markets. (That's $135.1 million from the U.S. and $132 million overseas, from 57 territories.) With the film's success, Warner Bros. has now surpassed the $1 billion mark at the U.S. box office for the 16th year in a row. Suicide Squad is also on track to become the third-highest opener of 2016, behind Captain America: Civil War and Finding Dory. Looking at worldwide numbers, Squad is now the second-best debut for a DC property, behind Batman v. Superman's $422.5 million opening weekend earlier this year.
In non-Squad news, last week's box-office winner, Jason Bourne, maintained a comfortable second-place position in the U.S. with a $22 million gross, dropping 62 percent in sales for its second week. The trio of suburban Bad Moms continued to delight audiences with their raunchy comedic chops, netting $14.2 million to earn the third-place position. The Secret Life of Pets and Star Trek Beyond rounded out the top of the charts in fourth and fifth place, grossing $11.6 million and $10.2 million respectively. Sadly, Kevin Spacey's talking-cat movie didn't do too hot, barely reaching $6.5 million for its opening weekend. [Somber meow.]