TBS Exec Wants More Samantha Bee and Full Frontal: TV Execs, They're Just Like Us!
<span>We might see more <em>Full Frontal </em>digital content and hour-long specials in the future.</span>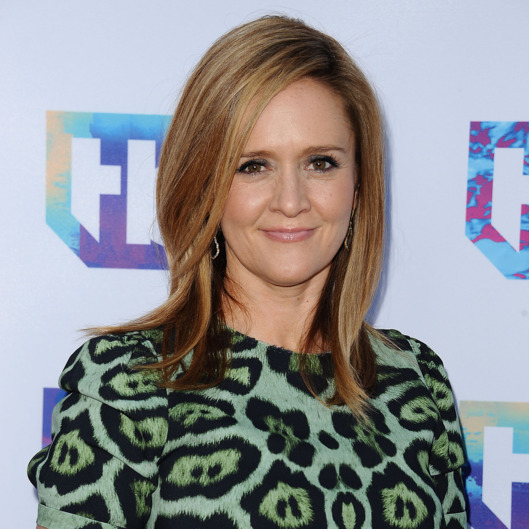 It's only been a few months, but Samantha Bee has won over audiences as one of the sharpest voices on late night with Full Frontal. From the issues that get swept under the rug, like how poor families can't afford diapers, to national spectacles like the RNC, Bee's political satire is just what America needs. But unlike most of her competitors, Bee is only on for 30 minutes once a week. Perhaps the weekly show allows for better writing or maybe Bee just prefers the format; whatever the case, the network isn't standing in her way of more time, at least according to Turner and TBS president Kevin Reilly. "We try [to] take our lead from talent," he said, "and I'd give Sam as many hours as she'd like. She'd like to do a half-hour, once a week show. She's doing the show that she thinks is best for her." Reilly spoke enthusiastically about the show during the Television Critics Association summer press tour, boasting about its ratings and the attention given to it by the press. While it seems doubtful we'll get Bee more frequently, Reilly did suggest that there might be a couple of hour-long special episodes closer to the election and "a more robust digital content presence" that would include more online clips throughout the week.