6 Best New Songs of the Week
Lots of Frank Ocean to dive into, plus a gem from another ex–Odd Future member.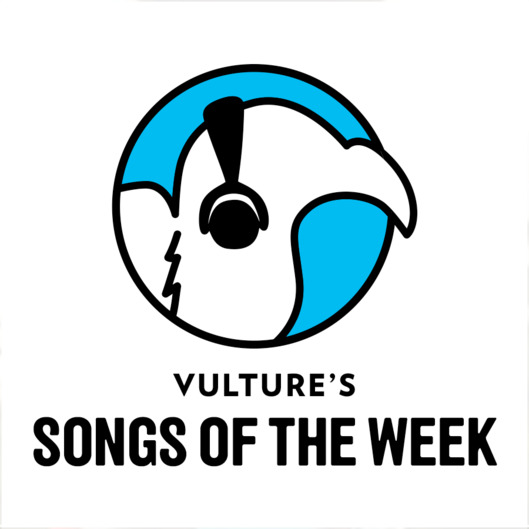 Every week, Vulture highlights the best new music. If the song is worthy of your ears and attention, you will find it here. Read our picks below, share yours in the comments, and subscribe to the Vulture Playlist for a comprehensive guide to the year's best music.
Frank Ocean, "Self Control"
Has an album ever been so perfectly tethered to the end of summer — and, worse, the end of the temporary emotions that the season brings — as Blonde? If you've known summer love, remember the restraint required to then rejoin ordinary life unchanged by it. There's an impulse to get carried away in the moment and, on "Self Control," a standout unconventional ballad on an album full of standout unconventional ballads, Frank Ocean wrestles with temptation. He spends the song reliving a fling that evolved into something more for him because "you made me lose my self-control," he sings, his voice even straining to admit it. There's no controlling the way your head and heart work together to conspire against you, how they conjure up an illusory life with the one you want. "I'll be the boyfriend in your wet dreams tonight," you could overconfidently project, like Frank. Maybe you'll invent delusions to convince yourself it doesn't have to be only a fantasy ("I'll sleep between ya'll, it's nothing"). But just as it happens to Frank, once the song reaches its shattering crescendo there's always the brutal reminder that, like our deepest desires, we also can't control timing: "I, I, I know you gotta leave, leave, leave / take down some summer time." "Self Control" doubles as a reflection on casual intimacy and the universal craving to feel fulfilled, both sexually and in love. And that's the magic of Frank Ocean. —Dee Lockett (@Dee_Lockett)
Chet Porter ft. Chelsea Cutler, "Stay"
The first half a dozen or so times I listened to "Stay" I kept thinking the chorus was getting stuck in my head, but it turns out there really isn't one. There's a pre-chorus that sets up a beautiful wall of sound that just bursts forth and makes you feel all the feelings. "Stay" is about wanting a person for so long who's been standing right in front of you the whole time, and who you finally get to have. Chelsea Cutler sets up the sonic refrain by singing, "All that I know is that I want you to stay, to stay around" and "I want you now" and then the barrier breaks open. It sounds like hundreds of colorful balloons being released around you or the climactic kiss of a very contemporary (but of course timeless) high-school love story that has fireworks and a county fair involved somehow. —Jordan Crucchiola (@jorcru)
S U R V I V E, "Wardenclyffe"
If you're especially keen on Stranger Things' eerily synthy '80s soundtrack, the band responsible for it, S U R V I V E, just dropped an equally spooky new track, "Wardenclyffe," that'll probably make you want to visit the many misadventures of the Hawkins, Indiana, citizens once again. Bonus points that the intro sounds like a creepy haunted-house remix version of the Arctic Monkeys' "Do I Wanna Know?" Put a sheet over your head and dance like a ghost. —Devon Ivie (@devonsaysrelax)
Syd, "Amazing"
Frank Ocean wasn't the only ex–Odd Future member to mess with our emotions this week: Syd (now sans tha Kyd) also stopped by to play, releasing the true-to-its-name "Amazing," seemingly just because she can. The Internet weren't up for a Grammy earlier this year for nothing; Syd is brilliant, one of the most talented to come out of that collective. On "Amazing," she uses her effortlessly caramel voice to describe the tingling sensation of falling for someone when you didn't mean to. It's all nerves, usually an out-of-body experience, and even when the person on the other end isn't on your level, as sadly seems to be the case here, it's exhilarating nonetheless. A satisfying-enough rush that inevitably ends abruptly.  —DL
Early Hours, "Into the Wilderness"
This South African trio just released their debut EP, First Light, and "Into the Wilderness" is its anchor track. Vocalist Jake Bennett has a similar timbre to Alex Turner from Arctic Monkeys, which gave me a sense of familiarity when I first listened to the song, even though I had never heard the group before. And it's just fun. One of the great magical powers of music is its ability to transport you to places and times that exist in memory, or even make you nostalgic for experiences you didn't have (paging Katy Perry's "Teenage Dream"). So whether or not you've followed a paramour into the wilderness so you could fool around, this song by Early Hours will still take your brain back to the day it happened, when you had that warm sun on your skin and a gentle breeze in your hair, and your biggest worry was probably homework. —JC
Frank Ocean, "Rushes"
First, a technicality: Given his two separate album releases in as many days, Frank gets to make two appearances on this week's list. Well played, sir. If each project is meant to be complementary to the other, I experienced Endless as the (relative) calm before the storm that blows through on Blonde. Sonically, Endless is a much busier, half-baked production compared to its continuation; but, lyrically, it explores Frank, for the most part, at peace and learning to be content in the present. It's only really until we get to the sprawling acoustic balladry of "Rushes" that we start to hear a ripple in the calmness. Frank's in love with someone, and while he's not exactly comfortable with the way that person reciprocates his love ("infatuation's your rush"), he does, at least, "love the way you make me feel." Until he doesn't. ("Feelings come, feelings go," he sings on "Commes Des Garçons" earlier.) Lauryn Hill once sang of the transient effect of feeling, comparing it to the properties of water. Perhaps recognizing something of himself in her, Frank briefly interpolates that song, "Just Like Water" here, singing, "I ain't felt this way in years." Once a feeling slips away, it's forever altered — faded to a memory like the gradual beginning of this song, drowned out by the ambient noise that's left in it's place. —DL