Tricky Stewart Says Frank Ocean and Def Jam's Relationship Was Always a 'Bit of a Disaster'
"He just treated them how he was treated."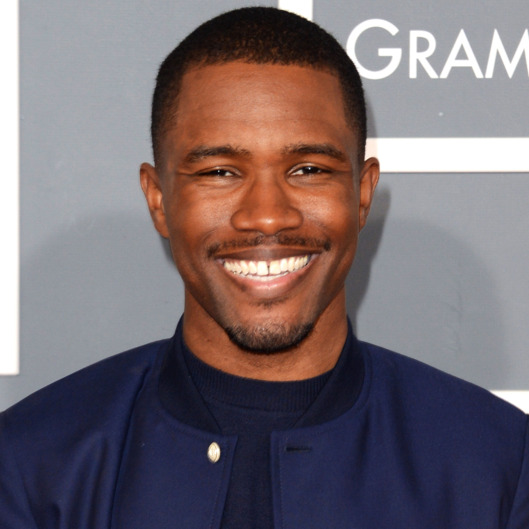 As Frank Ocean and Def Jam live out the early days of their divorce, the person who set them up the first place is adding his two cents about what went wrong. In an interview with The Fader, producer-songwriter Tricky Stewart, who first signed Ocean to Def Jam in 2009 through his own imprint, says the deal was a "little bit of a disaster from the start" because Def Jam underappreciated Ocean's work:
"Frank came in with the best intentions of being a great artist to a label. He was looking at it with an open mind. But bringing him into Def Jam was a little bit of a disaster. It was probably, in hindsight, a huge mistake on my part. The label wasn't motivated by the signing. They didn't give him the respect that I thought he deserved. I couldn't really get Def Jam to respond to him the way the way that I wanted them to respond to him ... It was a complete uphill battle. We were getting stonewalled. The truth is, if it wasn't for Chris Clancy and the Odd Future team embracing Frank, we may not even know who Frank is today. On the Def Jam side, I couldn't get nobody to pay attention to him. They told me, "Trick you're losing it." I was told, "This shit is old R&B." I was like, "This isn't old R&B. This is new hip-hop. These are the kids that the hip-hop generation are having, with his word play. This ain't the same old shit." But it slipped through the cracks."
Relations between Ocean and Def Jam got so bad, Stewart says, that after Ocean self-released his nostaliga, ULTRA mixtape to acclaim, the label didn't realize it was their artist because they weren't aware Ocean had legally changed his name. "We had the whole world going crazy and it was at least three weeks before Def Jam reached out," he says. From that point forward, Stewart says he was shut out of Ocean's future involvement with the label — including the making of Channel Orange — which Stewart claims violated the terms of his contract with Def Jam. Stewart now says he's not surprised Ocean reportedly got out of his contract with Universal: "At the end of the day, I think Def Jam created a monster that they couldn't control. He just treated them how he was treated."