Vin Diesel Got a Trophy for Being Good at Facebook
He recently hit 100 million fans on "Vinbook."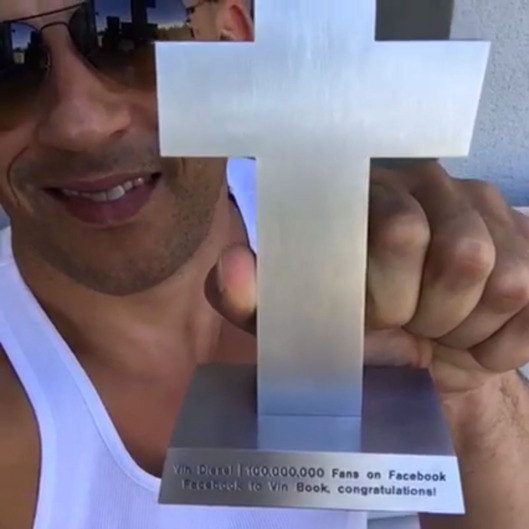 Because he is our best Facebook celebrity, Vin Diesel recently hit 100 million fans on the social network, making him only the third person to do so after Christiano Ronaldo and Shakira. In a livestream celebrating the milestone, Diesel revealed a special treat from Facebook: A trophy in the shape of the site's famous "f" logo, complete with a congratulatory plaque. As he often is on Facebook, Diesel was overcome by a wave of positive emotion. "For a kid that didn't win a lot of awards growing up, I can't tell you how much I appreciate this," he said. "I will cherish it. I will cherish it." We haven't teared up this much from a Vinbook post since "Stay." The unveiling happens at about 14:0 in the video below.