Aasif Mandvi, Maya Kazan, and More Cast in TBS Dark Comedy World's End
The network will delve into mental illness in this Icelandic import.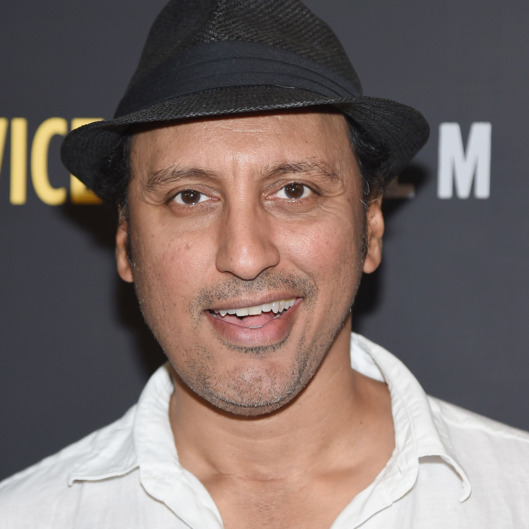 Aasif Mandvi is going to have a busy year ahead of him. Last week it was announced that he will be writing, producing, and starring in a series for Showtime called Fatwa, and now Deadline reports that he's been cast in a pilot for TBS called World's End. It's based on the Icelandic series Heimsendir and follows a high-school English teacher (played by Hamish Linklater) who ends up in a mental-care facility after a breakdown. Mandvi will play the head of the hospital, Dr. White, and he joins an increasingly diverse cast in the dark comedy. Other actors in the series will include Maya Kazan, Robin Bartlett, James Ortiz, and Ajay Naidu, with Wanda Sykes already on board. Since the show revolves around the narrative of mental illness, let no one say that TBS isn't making a play in the prestige-dramedy category.