Arnold Palmer, Golf's First Television Superstar, Dead at 87
He won seven majors, played the Masters for 50 years, co-founded the Golf Channel, and was IMG's first client.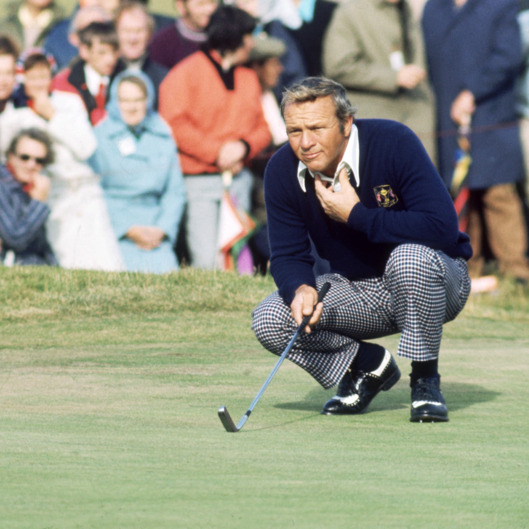 Arnold Palmer, golf's first television superstar, died on Sunday at the age of 87, according to The Hollywood Reporter. Palmer was the first client of legendary sports-management firm IMG, and he later co-founded the Golf Channel, the first cable network devoted to one sport. During his career, Palmer won seven major tournaments, taking the Masters four times (in 1958, 1960, 1962, and 1964), the British Open twice (in 1961 and 1962), and the U.S. Open once. He won 62 times on the PGA Tour, and in the 1960s, when color was coming to televisions across America, audiences loved watching him play. He even had his own drink, the Arnold Palmer, a half-and-half combination of iced tea and lemonade. Palmer also helped the Senior PGA Tour (now the Champions Tour), for players 50 years and older, become a success. He became eligible in the tournament's first year and won ten times before retiring from tournament golf in October 2006.