Ava DuVernay's A Wrinkle in Time Star Storm Reid Will Make You Ponder the Concept of Adorable in Several Dimensions
Storm Reid is going to get to hang out with everyone cool.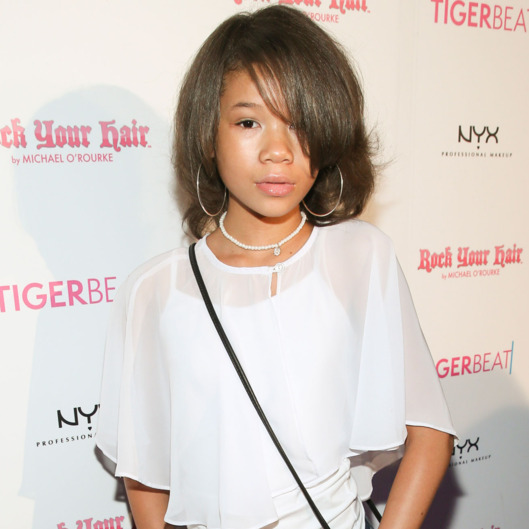 Meet the new Meg Murray. Storm Reid, of 12 Years a Slave, has been cast as the lead in Ava DuVernay's adaptation of A Wrinkle in Time. Reid's casting fulfills Disney's stated objective of casting nonwhite actors as leads in the film, which is based on the novel by Madeleine L'Engle, and also the secondary objective of being pretty darn cute. The studio is still looking for an (also adorable) nonwhite actor to play Meg's friend Calvin, according to The Hollywood Reporter. Reid's character will get assistance on her celestial journey from the three Mrs., who will be played by Oprah, and potentially Reese Witherspoon and Mindy Kaling, who are both in talks. Though, honestly, Oprah can supply all the magic you need.