Bruce Springsteen Plays His Longest U.S. Show Ever — in Philadelphia (Suck It, Jersey!)
His show Wednesday night clocked in at over four hours.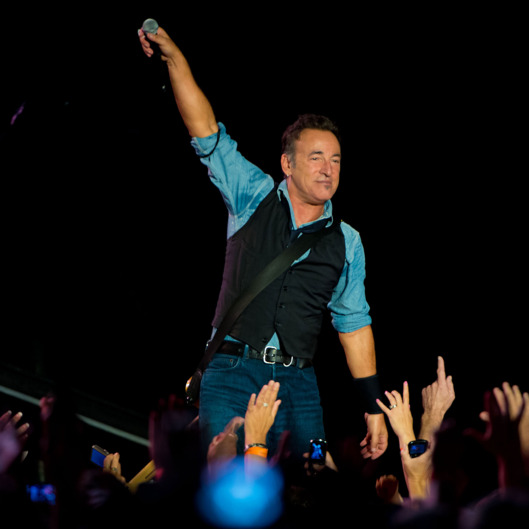 Philadelphia isn't just the birthplace of the Constitution, the setting of Trading Places, and the nearest metropolitan area to the hometown of Taylor Swift. As of this week, it's also the location of Bruce Springsteen's longest-ever concert in the United States, as Springsteen and the E Street Band played for a record four hours and four minutes in Citizens Bank Park on Wednesday. Billboard reports that's four minutes longer than the Boss's previous U.S. record — set in August in East Rutherford, New Jersey — but four minutes shorter than his longest show ever, which took place in Helsinki in 2012. Across the Delaware River, New Jersey residents were too despondent to comment.