Bruce Springsteen Thinks the USA Is 'Under Siege by a Moron' — We'll Give You One Guess Who
He's also sorta #WithHer.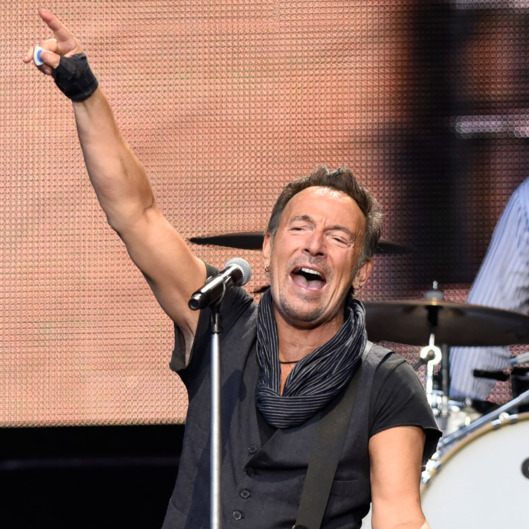 Bruce Springsteen was born in the USA (though Donald Trump may disagree) and he will not let his country be "under siege by a moron" on his watch. Nope, not today, which just so happens to also be his 67th birthday! In a new Rolling Stone cover story, the Boss has broken his uncharacteristic silence on the presidential election — save for one in-concert jab — and rest assured, he's got a lot to say about a certain Republican candidate:
"The republic is under siege by a moron, basically. The whole thing is tragic. Without overstating it, it's a tragedy for our democracy. When you start talking about elections being rigged, you're pushing people beyond democratic governance. And it's a very, very dangerous thing to do. Once you let those genies out of the bottle, they don't go back in so easy, if they go back in at all. The ideas he's moving to the mainstream are all very dangerous ideas – white nationalism and the alt-right movement. The outrageous things that he's done —  not immediately disavowing David Duke? These are things that are obviously beyond the pale for any previous political candidate. It would sink your candidacy immediately."
Except they haven't, which might explain Springsteen's need to finally speak out. But for anyone wondering why he hasn't yet endorsed a candidate like he did for Obama in 2008 and 2012, apparently it's just because no one's asked. "I don't know if we've been approached or not to do anything at the moment. If so, I would take it into consideration and see where it goes," he says. As for Hillary Clinton, Springsteen has a lot fewer words, but at least he agrees she was born to run: "I like Hillary. I think she would be a very, very good president."