Desiigner Arrested on Felony Drug and Gun Charges After Altercation
The rapper allegedly pointed a gun at the driver of a car.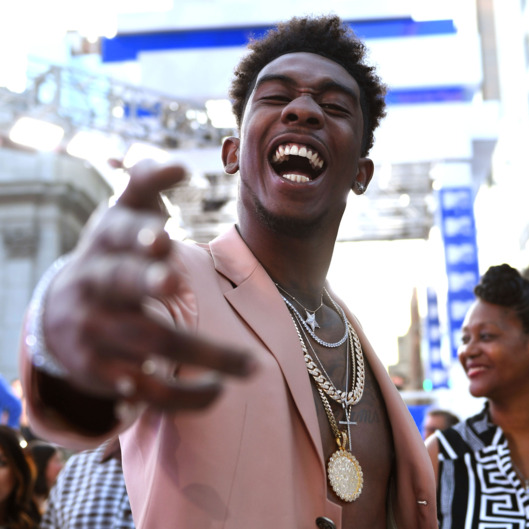 Rapper Desiigner was arrested along with four other people last night in New York City following an alleged road-rage incident near Times Square, TMZ reports. The event began when the driver of Desiigner's SUV reportedly got into an argument with the driver of another car. During the dispute, the "Panda" rapper allegedly pointed a gun at the other driver. After the altercation ended, the driver called 911 and reported the SUV's license-plate number. Police subsequently tracked down the vehicle and found "a large quantity of loose pills in the center console," including Oxycontin. An NYPD spokesperson told Billboard that the altercation was a road-rage incident, and confirmed that Desiigner, whose given name is Sidney Royel Selby III, and four others were arrested and charged with felony criminal possession of a controlled substance and felony criminal possession of drugs with intent to sell. Desiigner alone was charged with criminal possession of a loaded weapon, which is also a felony, as well as menacing.