DJ Khaled Fails Upward As Locksmith With New Book Unavoidably Called The Keys
Featuring "mogul talk" from Jay Z, Rick Ross, Puff Daddy, and others.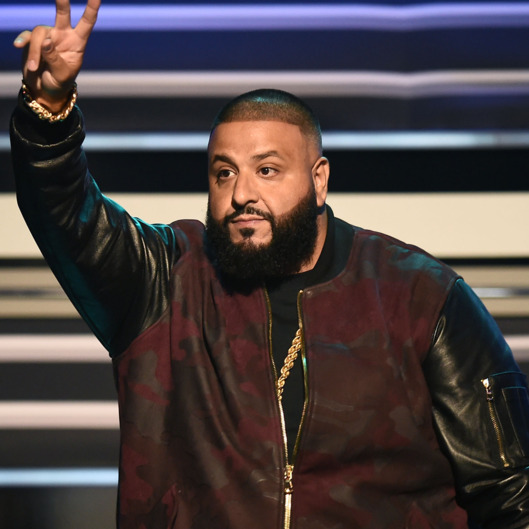 Already a philosopher and a poet, DJ Khaled is giving long-form a try. Khaled announced his first book, titled The Keys (hard to believe he hasn't already used that one), on Wednesday. The Keys looks to be a personal-advice treatise of sorts, featuring "mogul talk" with successful people who can probably afford many things with keys, including Jay Z, Rick Ross, Puff Daddy, L.A. Reid, Lyor Cohen, and Arianna Huffington. Khaled put forth his mission statement on Instagram, explaining: "THEY🚷tried to hide the keys from me when I was coming up. Now I've mastered the keys and I want to let everybody know that these are keys from my perspective. This book will help you follow your vision as long as you have passion, dedication, blood, sweat and tears, and especially ignore when THEY try to bring you down." Of course, since this is DJ Khaled we're talking about, his advice book is also bound to be highly motivational — Khaled continued: "We the best !!!" And so, with Khaled's latest key -hain adornment, a new kingdom is come.
NEW BOOK ALERT🔑🔑!! #DJKHALED #THEKEYS 🔑 #BOOK #NOV22 feats mogul talk from JAY Z @la_reid @iamdiddy LYOR COHEN @ariannahuff @richforever @fatjoe @stephenmarley and so much more.......THEY🚷tried to hide the keys from me when I was coming up. Now I've mastered the keys and I want to let everybody know that these are keys from my perspective. This book will help you follow your vision as long as you have passion, dedication, blood, sweat and tears, and especially ignore when THEY try to bring you down. Major Key, I wish I had this book when I was coming up. This my passion pain success ,blessing and more wins !! We the best !!! PRE ORDER NOW 👉🏽THEKEYS.WETHEBESTSTORE.COM #THEKEYS #BOOK available everywhere #NOV22 @wethebestmusic @epicrecords @rocnation YOU WILL GET TO KNOW MY STORY FROM THE MUD TO MY BEAUTIFUL GARDEN 🙏🏽🔑🙏🏽 http://bit.ly/thekeysbn 🙏🏽🔑🙏🏽🔑🔑🔑🔑🔑🦁