Green Day Wants You to Know They're Back and Not Going Anywhere With New Single 'Still Breathing'
It's the third track released off of <em>Revolution Radio</em>.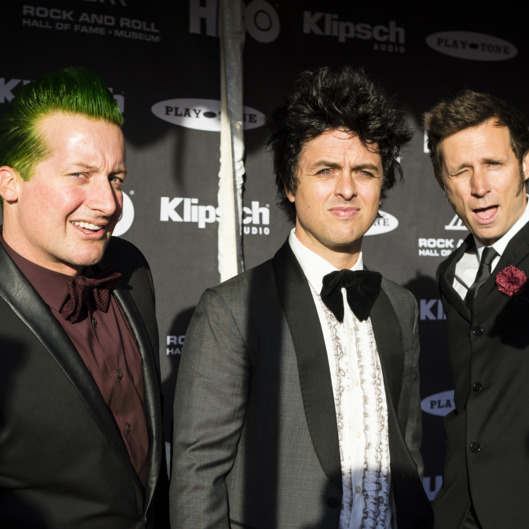 Green Day may have taken a wee four-year hiatus, but they are back and here to remind you of that fact in the passive-aggressive punk way that only Green Day can. The band released a new song, "Still Breathing," complete with a chorus that wails "I'm still breathing" a bunch, just in case you forgot. The track, the third off of the upcoming Revolution Radio, is actually pretty patent Green Day, albeit less political than "Revolution Radio" and "BANG BANG," the first two Revolution Radio songs to have debuted. In "Still Breathing," Green Day is fairly well occupied with the existential angst of being alive, so kudos to them for surviving that. There's also an excellent exhibition of the simile and its requisite use of "like" or "as" in "Still Breathing," which you can listen to like the beating of your own bleeding heart below.