The Felony Gun Charge Against Desiigner Has Been Dropped After Police Fail to Find, You Know, a Gun
He still faces a felony drug charge, though.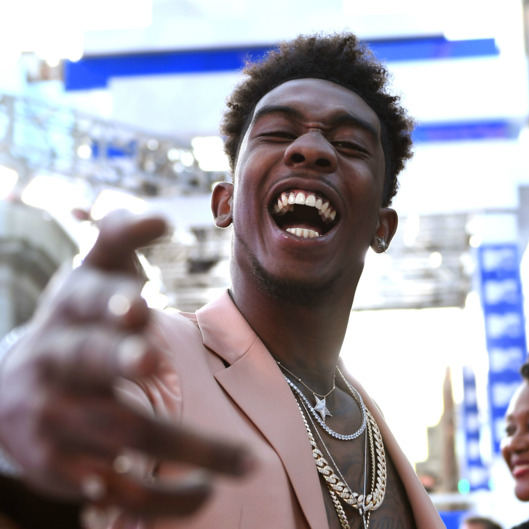 Following his arrest yesterday, Kanye West protégé Desiigner was facing felony drug and gun charges stemming from an alleged road-rage incident. However, according to TMZ, the felony gun charge has been dropped after police failed to locate a weapon. A driver phoned 911 Thursday night claiming the rapper pointed the gun at him during an argument, but a search of the Escalade carrying Desiigner turned up nothing. Gun-wise, that is — the SUV still contained "Oxycontin, methadone, and steroids." While the charge of felony possession of a controlled substance with the intent to sell has also been dropped, Desiigner will still be arraigned today for felony possession of a controlled substance and menacing. Okay, fine, but did they find the hundred hammers in his X6? That's just too many hammers.