Harvey Weinstein and Steven Spielberg Are Making Rival 19th-Century Kidnapping Movies — Yeah, Hollywood Is That Petty
It's a case of the Tobies!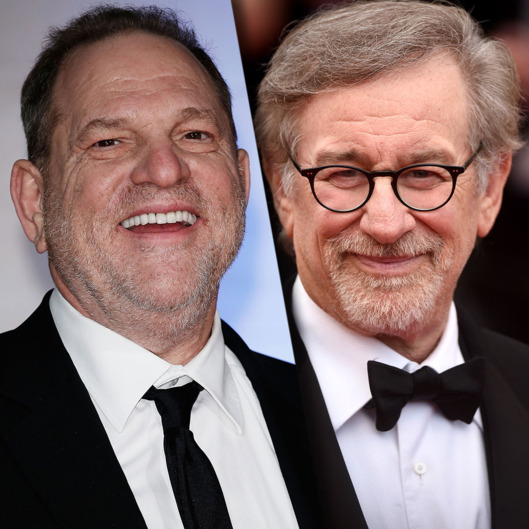 How much do you care about the 1858 kidnapping of Edgardo Mortara? Is that enough to convince you to buy tickets for two whole movies? Apparently, Hollywood thinks so, as, per The Hollywood Reporter, Steven Spielberg and mega-producer Harvey Weinstein are prepping two different takes on the story. While there's a lot of complexity, because Mortara was taken from a Jewish family, raised Catholic, and then became a priest, it's still a little excessive. Spielberg's take has lined up Oscar Isaac as a lead, Mark Rylance as the pope, and a script from Tony Kushner. Weinstein, who has apparently been developing his take for years, is working with director Baltasar Kormákur (The Oath) and writer Jeremy Brock. Robert De Niro is in talks to play the pope in Weinstein's version. Per THR, Spielberg and Weinstein "flirted with combining forces," but their complicated history (specifically the 1999 Oscar campaign between Shakespeare in Love and Saving Private Ryan) made that unlikely. Instead, we're faced with a classic Armageddon and Deep Impact, Capote and Infamous, The Prestige and The Illusionist scenario — or what Vulture would prefer you call a case of the Tobies.