Here's the 2016 Man Booker Prize Short List
Including <em>The Sellout</em> and <em>Hot Milk</em>.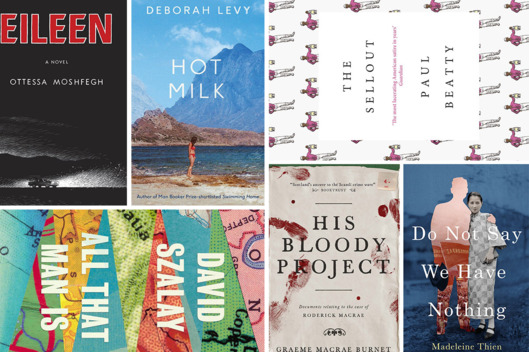 Didn't get around to tackling your whole summer reading list, as curated by the 2016 Man Booker Prize long list and not Oprah? How about something slightly less ambitious: Today, the Man Booker Prize has announced its short list for the prestigious literary award, narrowing it down to just six books to speed-read before the winner is announced on October 25. The big news, as noted by The Guardian, is that the judges nominated books that "take risks with language and form" over those by better-known names like Elizabeth Strout and J.M. Coetzee. Though this year's short list is not nearly as internationally diverse as last year's — nominees hail only from the U.S., U.K., and Canada — there's a significant chance a person of color could follow in the footsteps of last year's winner, Marlon James, and take home the prize. Notably, American author Paul Beatty's racial satire The Sellout has made the list. See the rest of the short list below and start queuing up your Kindle!
Paul Beatty, U.S.
The Sellout

Deborah Levy, U.K.
Hot Milk

Graeme Macrae Burnet, U.K.
His Bloody Project

Ottessa Moshfegh, U.S.
Eileen

David Szalay, Canada-U.K.
All That Man Is

Madeleine Thien, Canada
Do Not Say We Have Nothing