Bernie Sanders Is the Key to Winning Over Miley Cyrus on The Voice
Hint: It involves America's favorite Larry David–esque liberal senator.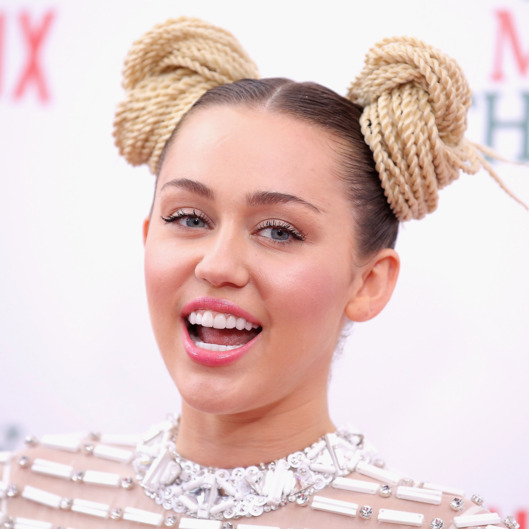 Miley Cyrus doesn't do a lot of press these days, because Miley Cyrus doesn't need to do press. She's already been famous for a lifetime and gone through multiple dramatic public-persona changes, so her days of appeasing the media machine are mostly behind her. But as a new judge on 11th season of The Voice, Cyrus is back in the mainstream spotlight for the first time since Bangerz came out in 2013, and she agreed to sit down with Elle magazine for some real talk. In addition to sharing her thoughts on red carpets (she says she'll never do them again) and Britney Spears (she really wants her to be happy), Cyrus also gave a crucial tip on how to win her over as a judge on America's favorite show about competing aspiring singers (sorry, American Idol). "I'm going to tell my contestants: Be Bernie Sanders," says Cyrus. "Be the person people want and love. Don't worry about the masses. That's how you make a memorable moment. Let people talk about it." So long as her singers aren't primarily concerned with the long game of winning the competition, that does sound like very lovely and inspiring advice. Cyrus or bust!