Hulu Picks Up Seth Rogen and Evan Goldberg's Future Man to Series
Josh Hutcherson is your savior of humanity.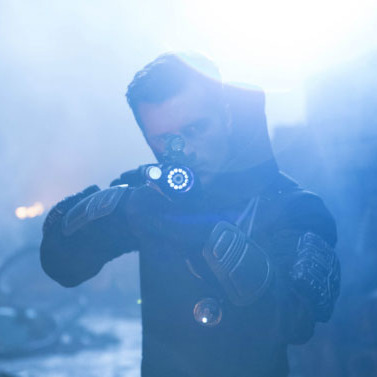 A little over a year ago Hulu signed on for a pilot of a show called Future Man from Seth Rogen and Evan Goldberg, and today Deadline reports that it has been picked up for a 13-episode order. In it, Josh Hutcherson plays a janitor with a passion for gaming who becomes Earth's last hope for survival after "mysterious visitors" travel through time to recruit him for a fight to stop human extinction. In one way or another, it seems Hutcherson (who is also producing) is determined to keep fighting for his life for the enjoyment of audiences. Future Man also stars Eliza Coupe, Derek Wilson, Ed Begley Jr., and Glenne Headly.