Jim Parsons and His Fellow Big Bang Theory Co-Stars Are the Highest-Paid Actors on Television
"Shocker!" said nobody.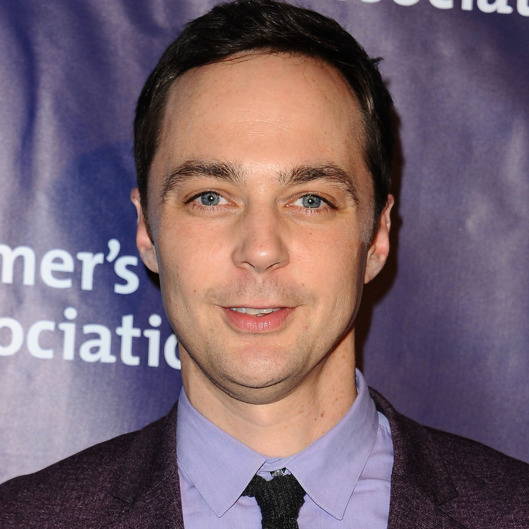 Well then, a hearty bazinga to you, Jim Parsons. The Big Bang Theory star has topped the annual list of Forbes's highest-paid television actors for a second year in a row, earning $25.5 million in the past year for his role as the eccentric Sheldon Cooper. (Endorsement and licensing deals are also factored into the total amount.) Fellow BBT co-stars Johnny Galecki, Simon Helberg, and Kunal Nayyar follow Parsons to round out the other top four positions, while another CBS leading man, Mark Harmon, landed in fifth place for his role on NCIS. Compared to Forbes's women's list, though, none of the men came close to matching Sofia Vergara's astounding $43 million Modern Family payday. The entire list can be viewed below. Great work, gentlemen.
1. Jim Parsons — $25.5 million
2. Johnny Galecki — $24 million
3. Simon Helberg — $22.5 million
4. Kunal Nayyar — $22 million
5. Mark Harmon — $20 million
6. Ty Burrell — $12.5 million
7. Jesse Tyler Ferguson — $12 million (tie)
7. Nathan Fillion — $12 million (tie)
9. Ray Romano — $12 million
10. Ed O'Neil — $11.5 million
11. Eric Stonestreet — $11 million
12. Kevin Spacey — $10.5 million
13. Michael Weatherly — $10 million
14. David Duchovney — $10 million
15. Justin Chambers — $9.5 million