Joe Manganiello Is Officially DC's Deathstroke, Will Appear in the Forthcoming Stand-alone Batman Movie
As seen on Ben Affleck's Twitter.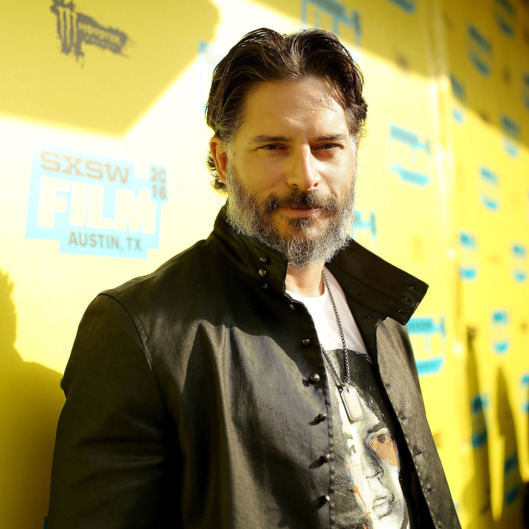 You can officially add another one of your faves to the superhero rank and file, as DC Entertainment president and chief creative officer Geoff Johns just confirmed to The Wall Street Journal that Joe Manganiello will play Deathstroke in the eventual solo Batman movie. On August 29, Ben Affleck posted a video to his Twitter showing a very weaponized-looking unnamed figure walking slowly toward the camera, and speculation quickly turned to pinpointing the character as Deathstroke, whom DC officially describes as "without question, the world's greatest assassin and one of the most feared people on the planet." The military man turned mercenary has had run-ins with Batman in the comics, and has been affiliated with characters like Lex Luthor and chronic pain-in-Batman's-ass Talia al Ghul through the Secret Society of Super Villains. In plainclothes, he's known as Slade Wilson (not to be confused with Wade Wilson, a.k.a. Deadpool). While the Affleck-directed Batman movie doesn't have a release date yet, you can keep watching Manganiello practicing his scary walk for 27 seconds over and over again, below.
August 29, 2016