Watch an Emotional Kanye Serenade a Fan: 'You Literally Brought Tears to My Eyes'
He sings to Krystal, who had a Donda West shirt and "Runaway" tattoo.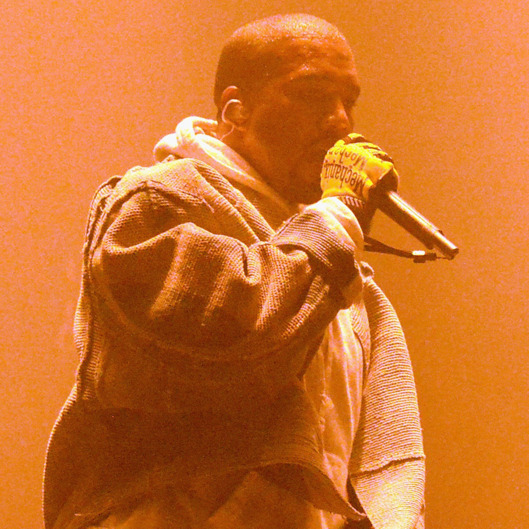 On Saturday night during his show in Miami, Kanye West had a special moment with one of his fans standing below his flying stage, Pitchfork reports. "The girl with the 'In loving memory of' and the 'Runaway' tattoo right here. You literally brought tears to my eyes," he said. When he asked for her name, fans from the section below shouted back, "Krystal!" Kanye then began to sing her name, and it is likely that no romantic gesture will ever top being serenaded by Kanye from a suspended stage. Watch the videos below.
KANYE CALLED OUT A FAN WHO BROUGHT HIM TO TEARS. #SaintPabloTour @TeamKanyeDaily pic.twitter.com/eMU4aShuoz

— ㅤ (@Chrisallmeid) September 18, 2016
Last night at the #SaintPablo Tour when Kanye noticed a girl had on the RIP Donda West shirt and a "Runaway" tattoo. pic.twitter.com/IhOjyKYjLJ

— DONNIEtheGREAT (@BvmbvvtvDon) September 18, 2016