Kelly Rowland, Cat Deeley and More to Star in Lifetime Rom-Com The 10th Date
They will search for the Holy Grail of dates.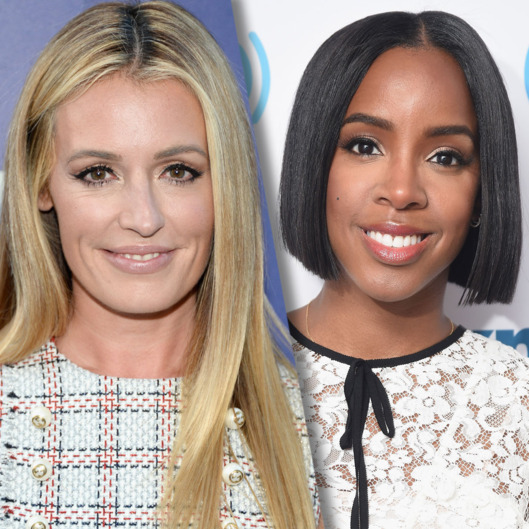 What did we do to deserve the gift of Lifetime and its original movies? The network has just given the go-ahead to The 10th Date, a movie about Los Angeles media professionals balancing work with their romantic lives, and it's got an ensemble cast that is as unexpected as it is ideal. According to Variety, Meagan Good and Kellee Stewart will play Gabby and Nell, friends who work for an "upscale website" who are inspired by a romance column that claims the tenth date is a landmark for a committed relationship. "As the ladies navigate the ups and downs of modern dating, romance, exes, and friendships, they learn what they really want out of life and love." Good and Stewart will be joined in their office by singer Keri Hilson, So You Think You Can Dance host Cat Deeley, Brandon T. Jackson, and — drumroll please — Kelly Rowland. UnREAL's Jeffrey Bowyer-Chapman will play Nell's bisexual friend. Nzingha Stewart will write and direct.