Ryan Murphy Lured Kirstie Alley into Joining the Dream Team That Is Scream Queens Season 2
She's playing a "brilliant and devious" hospital admin.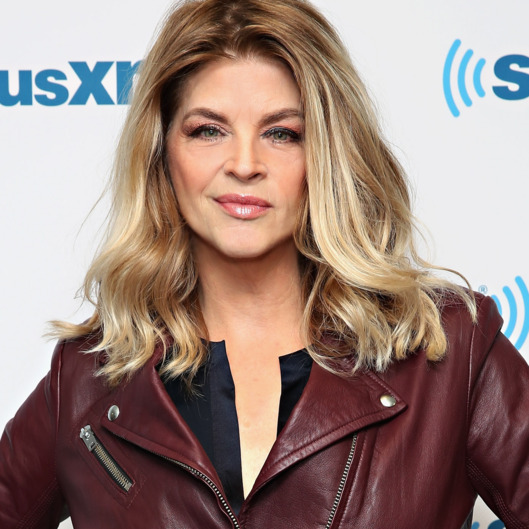 Have Mercy! Thanks to Ryan Murphy, Fox is finally getting the two hottest television stars of 1993 in one hit show: Kirstie Alley and John Stamos. And really this matchup of self-aware actors who still like to deliver some smoldering looks couldn't be better. The news broke on Monday that Alley will be a series regular in the second season of Scream Queens. This time around, the campy horror series moves the action from a college dorm to a freaky hospital. The Cheers actress is set to play a "brilliant and devious administrator" (as opposed to Stamos, who will be a "brilliant but secretive doctor"). The rest of the cast of "brilliant but [insert duplicitous adjective here]" characters will be played by new-to-the-series Taylor Lautner and James Earl, and, returning from the first season, Jamie Lee Curtis, Emma Roberts, Lea Michele, Abigail Breslin, Keke Palmer, Glen Powell, and Niecy Nash. The series returns to Fox September 20; check out the trailer here.