The Magnificent Seven Performed Magnificently at the Box Office This Weekend
Remakes, so hot right now, remakes.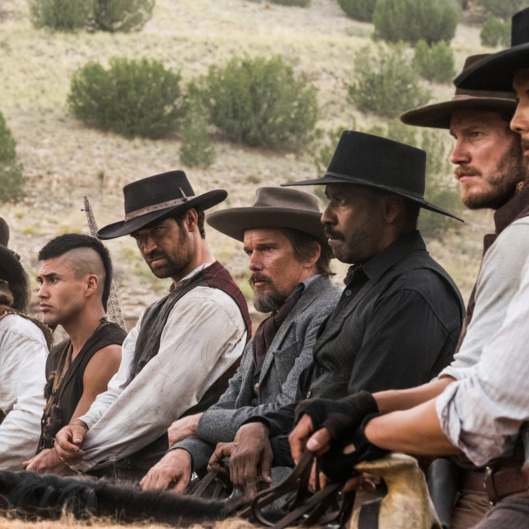 What, you're really surprised that a Denzel Washington film debuted at the top of the box office this weekend? No, of course not. The Magnificent Seven — an Antoine Fuqua–directed remake of the 1960 western — lassoed its way to the top of the charts with its stars and guns, bringing in a cool $35 million in the U.S. Long-legged wading birds ended up trumping geese to earn the second-place position, with the family-friendly animated romp Storks bringing in $21.9 million in its debut weekend, with Sully following in third place with $13.8 million. Meanwhile, Bridget Jones's Baby and Snowden performed modestly to round out the fourth and fifth-place positions with $4.5 million and $4.1 million, respectively. If the directors wrangled Hugh Grant to star in either of those, perhaps the profits would've doubled. Who can say for sure?