Christopher Darden Finally Admits That He and Marcia Clark Were 'More Than Just Friends'
The half-truth will set you free.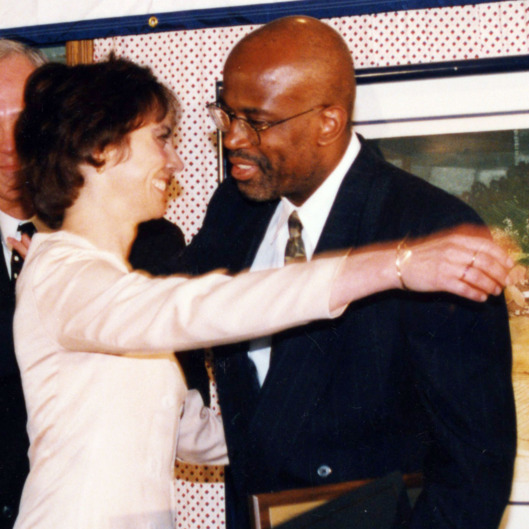 The couple that you shipped earlier this year, Marcia Clark and Chris Darden — or rather, Sarah Paulson as Marcia Clark and Sterling K. Brown as Chris Darden — just got an uncomfortable injection of reality. While The People v. O.J. Simpson: American Crime Story brought the real-life prosecutors back into the spotlight, one thing many people wanted to know about them was: Did they or didn't they? Clark and Darden were famously tight-lipped about a possible relationship, which was hinted at during the FX show, but never confirmed. Clark told Vulture that she wouldn't say anything so as to refuse "the subject any traction," and Darden was a little more coy, saying, "If I were to say I had a relationship with Marcia Clark, people would say we lost the case because we were more interested in intimacy than the law and the facts, and that would be an even worse position to be in." Darden added, "I'll wait until Marcia's sitting next to me to talk about it in greater detail."

Caught alone at his home in an interview with ET, Darden is coming clean. "I think I have told the truth about it in lawyer land," Darden said. "In lawyer land, hey, half truths are truths." But when pressed, he admits, "Yes, we were more than friends." But in a lawyer-y turnaround, he insists that they never kissed. "I'm not a kisser," Darden said. "Kissing is intimate. Kissing is more intimate than sex." When asked to describe Clark in one word, he said, "Fire." Then he clarified, "I don't think fire's romantic. I think fire's passion." Sure, and an eggplant emoji just means you want baba ganoush for dinner tonight.