Modern Family Will Feature First Openly Transgender Child Actor
The 8-year-old will guest-star as Lily's transgender friend.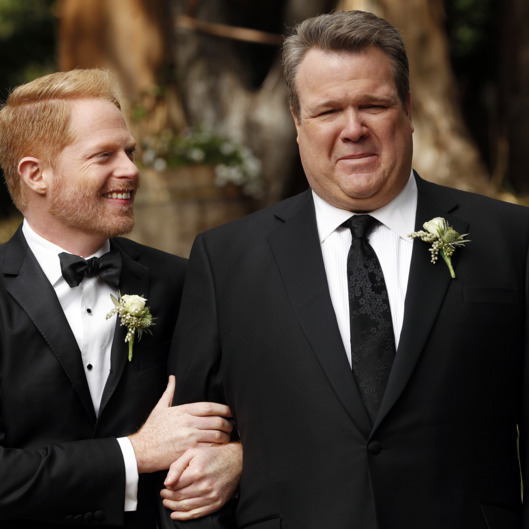 In an upcoming episode in Modern Family's eighth season, "A Stereotypical Day," the ABC sitcom is breaking new ground by featuring television's first openly transgender child actor. According to Variety, 8-year-old Jackson Millarker is guest-starring as "Tom," a trans boy Lily is friends with at school. The episode will center on Mitchell (Jesse Tyler Ferguson) and Cameron (Eric Stonestreet) being proud of their open-minded daughter, only to then hear Lily insult her friend. As this is Modern Family, we assume more misunderstanding will ensue from there. The episode is set to air Wednesday, September 28, on ABC. Check out the Instagram picture below of the episode's director, Ryan Case, with Millarker.
This is Jackson Millarker. He's 8 years old, from Atlanta, and just happens to be transgender. He plays Lily's friend Tom in this week's Modern Family and he's wonderful. One of the many reasons I love being a part of this show. ❤️🎬💯