MTV Brings Back TRL As Total Registration Live for a National Voter Registration Day Special
If Kendall Jenner can't make you register to vote, maybe no one can.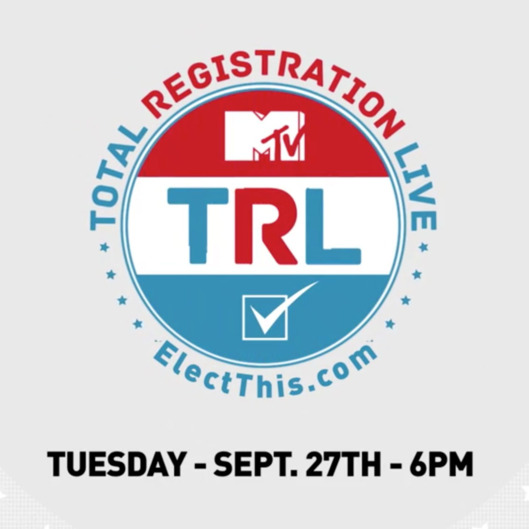 No, you won't have to frantically dial and redial Carson Daly to vote for Korn's "Got the Life" video (or whichever video befits your age and taste in music.) MTV will resurrect Total Request Live for one day only as Total Registration Live, a National Vote Registration Day special designed to get millennials, God bless 'em, hyped to vote for president. Airing Tuesday at 6 p.m., Total Registration Live will feature appearances from Ty Dolla $ign, Kendall Jenner, Joss Whedon, Fifth Harmony's Camila Cabello, Vic Mensa, Natalia Dyer, and Mack Wilds, among others. This TRL is forgoing a countdown format, and will instead highlight the issues at stake in this year's presidential election from the perspective of young activists including "24-year-old rape survivor and legislative advocate Amanda Nguyen, Yale freshman and undocumented immigrant Larissa Martinez, and 22-year-old founder of the Georgia Muslim Voter Project Aisha Yaqoob." The special will air on MTV, and will also stream on MTV's app and Facebook page and at ElectThis.com. You could maybe try to vote for Korn's "Got the Life" video in the show's Facebook comments, but honestly, you should just let it go and deal with the fact Korn is never getting out of that No. 3 slot.