Natalie Portman's Jackie Gets a U.S. Distribution Deal So It Can Have That Awards Campaign You Expected It to Have
Portman is back, baby!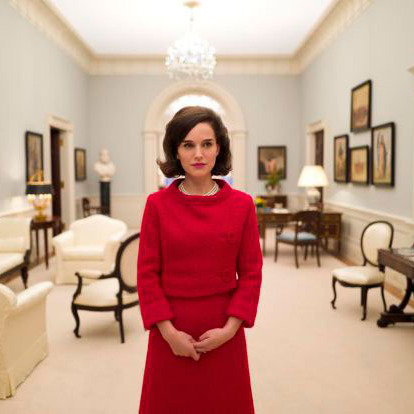 After winning an Oscar for Black Swan, Natalie Portman took a break from the prestige movie world with a series of not-that-great films (with the exception of No Strings Attached), the birth of her child, a directorial debut, and a bunch of e-mailing with Jonathan Safran Foer. Now she's back, as Fox Searchlight picked up the U.S. distribution rights to her Jacqueline Kennedy movie Jackie at the Toronto International Film Festival. Searchlight had first and last rights to negotiate Pablo Larraín's not-quite-biopic (it focuses on the days after the Kennedy assassination), which was something of a question mark going into awards season. It will now get a December 9 release, which means it will be eligible to be nominated for Oscar gold. Back in January, Fox Searchlight paid a record $17.5 million for the distribution rights to Nate Parker's Birth of a Nation, which was poised to be an awards-season favorite until questions surrounding Parker's 1999 rape case came to dominate the conversation about the film. (Parker was acquitted of all charges in 2001.) Now, Searchlight has another Oscar contender in its stable with a lot less controversy and a lot more pillbox hats.