Netflix Plans for Half of Its Library to Be Original Content, Continues Show of Complete Disregard for Your Social Life and Sanity
Netflix is "one-third to halfway" toward reaching its goal.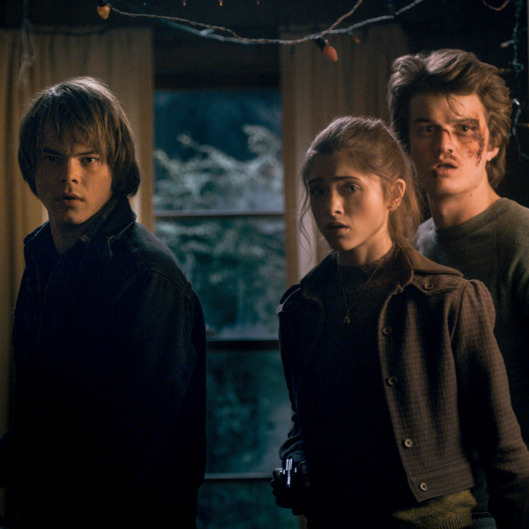 Keeping up with those water-cooler conversations is only going to get trickier: Netflix has plans to expand its original programming to 50 percent of its library, Variety reports. The news came courtesy of Netflix CFO David Wells, who says that Netflix is "one-third to halfway" toward reaching its goal. Joining the bundle of originals, the other half of Netflix's library will be the licensed TV shows and movies that made you fall for and grow deeply dependent on Netflix in the first place. Wells also explained that he doesn't expect every offering to be a Stranger Things; there's room for a slightly better performer than Bloodline or two. He said: "We don't necessarily have to have home runs … We can also live with singles, doubles and triples especially commensurate with their cost." The announcement comes after reports that Netflix had dramatically reduced its stock of non-native movies and TV, a trend that'll presumably continue, so fall asleep to a double header of Legally Blonde and Legally Blonde 2: Red, White, & Blonde while you still have the chance! Oh, and if you thought that sinking feeling in your chest — the one that knows it's been seven months since you "meant to get to" Love and you don't even believe you anymore — was going away anytime soon, nope.