Every week between now and February 26, 2017, when the winners of the Academy Awards are announced, Vulture will consult its crystal ball to determine the changing fortunes in this year's Oscars race. In our Oscar Futures column, we'll let you in on insider gossip, parse brand-new developments, and track industry buzz to figure out who's up, who's down, and who's currently leading the race for a coveted Oscar nomination.
Best Picture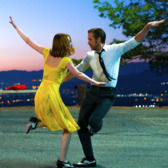 La La Land
At this point in the Oscar year, the eventual Best Picture winner has usually screened for press, and I've never been shy about calling it early. This year, though, I'm adopting a wait-and-see approach. La La Land is by far the best-positioned of the contenders that have already screened, it inspires a lot of love and adoration in its fans, and it has a knockout finale that adds a lot of emotional depth to a musical that some will inevitably dismiss as lightweight. Still, there are many major contenders yet to come from Oscar-rewarded auteurs like Ang Lee, Martin Scorsese, and Ben Affleck, and anything could happen. La La Land is the frontrunner for sure, but it's beatable.
The Birth of a Nation
Once upon a time, Fox Searchlight (and many pundits) thought this slave-revolt drama could win Best Picture, but now, the question is whether it can even be nominated. Birth's pretty-good Toronto Film Festival relaunch helped restore the movie's luster somewhat, but yesterday brought a brutal one-two punch to the film's ongoing chances: An excerpted 60 Minutes interview with unapologetic director-star Nate Parker brought his rape scandal back into the headlines, while the sister of his accuser penned a devastating essay about Parker for Variety. Many Oscar voters who would have considered Birth a tough pick have now been handed numerous reasons to skip it entirely.
Current Predix
Billy Lynn's Long Halftime Walk, Fences, Hell or High Water, Jackie, La La Land, Lion, Live by Night, Manchester by the Sea, Moonlight, Silence
Best Director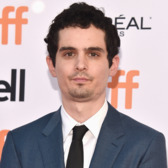 Damien Chazelle, La La Land
Could the 31-year-old Chazelle become the youngest-ever person to win Best Director? He was Oscar-nominated two years ago for writing Whiplash and surely came within spitting distance of the Best Director final-five then; now, he's a wunderkind who's proven his potential by directing a modern musical that serves both as an homage to classic Hollywood and a contemporary love letter to Los Angeles. If voters aren't deterred by his age — this category has lately favored directors who are 50 and older — Chazelle could dance away with the gold.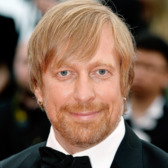 Morten Tyldum, Passengers
Tyldum was nominated here for his first English-language film The Imitation Game but the new trailer for his sci-fi romance Passengers doesn't exactly scream Oscar, despite boasting one of the Academy's favorite actresses, Jennifer Lawrence.
Current Predix
Damien Chazelle, La La Land; Barry Jenkins, Moonlight; Ang Lee, Billy Lynn's Long Halftime Walk; Kenneth Lonergan, Manchester by the Sea; Martin Scorsese, Silence
Best Actor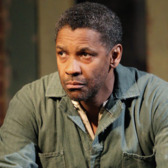 Denzel Washington, Fences
The only black actor to have won more than one Oscar, Washington may secure his third trophy for Fences, an adaptation of the August Wilson play that won Washington a Tony during its recent Broadway revival. The trailer promises a powerhouse performance from Washington, who is up against a crew of potential Best Actor contenders that includes Casey Affleck, Joel Edgerton, and Ryan Gosling. I suspect Washington's flash and fire will prove the most attention-getting of that low-key bunch, so long as the film (which Washington also directed) can stick its landing.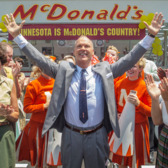 Michael Keaton, The Founder
Keaton has proved to be a Best Picture good-luck charm for two years in a row, but buzz has it that The Founder, where he plays the shady businessman who built an empire out of McDonalds, is not quite up to that high bar. Pushed back from its original release date with not a murmur heard since, it feels like the Weinsteins have turned their attention to the well-received Lion and the mainstream-skewing Gold.
Current Predix
Casey Affleck, Manchester by the Sea; Joel Edgerton, Loving; Ryan Gosling, La La Land; Matthew McConaughey, Gold; Denzel Washington, Fences
Best Actress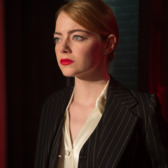 Emma Stone, La La Land.
The Best Actress category is where all the action is this year, and it promises to be quite a race. I've got La La Land's terrific Emma Stone a hair ahead of Jackie's Natalie Portman — when a young ingenue is nominated for a film that also scores Best Picture and Best Director nods, she's pretty much sitting pretty for a win — but it's a close one, and I do love Portman's ballsy turn. Still to come: four-time nominee Annette Bening in 20th Century Women and two-time nominee Viola Davis in Fences. The latter, in particular, could upset this race entirely.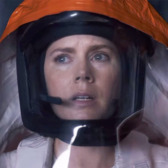 Amy Adams, Arrival.
The dependable Adams is practically our new Leonardo DiCaprio: She's been nominated five times now in the prime of her career and has never won. This fall, she's got a double-header in the alien drama Arrival and Tom Ford's dark Nocturnal Animals, and she's solid in both. In any other year, Adams would have a decent shot at being nominated for Arrival … but up against this enormously stacked list, with women like Loving's Ruth Negga and Elle's Isabelle Huppert also vying to get in the mix, I'm not sure her muted performance will prove galvanizing enough.
Current Predix
Annette Bening, 20th Century Women; Viola Davis, Fences; Natalie Portman, Jackie; Emma Stone, La La Land; Meryl Streep, Florence Foster Jenkins
Best Supporting Actor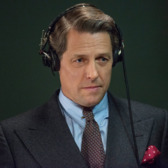 Hugh Grant, Florence Foster Jenkins
This category tends to reward either super-grabby, scene-stealing performers, or veteran actors with a plum role in a well-liked movie. Since this year isn't offering us many men who fit the former criteria, I wonder whether Hugh Grant, a veteran actor with a great comeback performance in Florence Foster Jenkins, can sneak through with a strong campaign. The movie will play well on screener, especially with the Academy's older contingent, and this category is not yet offering an evident front-runner. Of the four acting races, Best Supporting Actor by far the most up for grabs.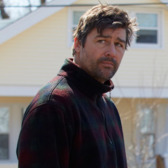 Kyle Chandler, Manchester by the Sea
Listen, I love Kyle Chandler. He does my name proud! But I'm boggled by the Gold Derby rankings that have him within range of a Best Supporting Actor nod for his small, not particularly remarkable performance in the grieving-family drama Manchester by the Sea. I'll chalk that up to the total lack of a consensus we've got in the category at this point.
Current Predix
Mahershala Ali, Moonlight; Warren Beatty, Rules Don't Apply; Jeff Bridges, Hell or High Water; Hugh Grant, Florence Foster Jenkins; Dev Patel, Lion
Best Supporting Actress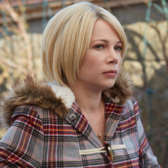 Michelle Williams, Manchester by the Sea.
On the other hand, Williams is unforgettable as Casey Affleck's ex-wife in Manchester, and her performance closes with a whopper of a scene that is her best screen work. She could become a critical favorite here unless one of the Best Actress contenders commits category fraud and drops down a rung to swamp the limited competition.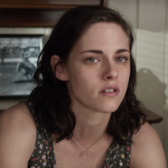 Kristen Stewart, Billy Lynn's Long Halftime Walk.
After steadily accruing praise in a series of auteur-driven indies, Stewart seems poised for an awards-season breakthrough. However, I keep hearing that this isn't much of a role.
Current Predix
Naomie Harris, Moonlight; Nicole Kidman, Lion; Janelle Monae, Hidden Figures; Lupita Nyong'o, Queen of Katwe; Michelle Williams, Manchester By the Sea