6 Best New Songs of the Week
Only Christine and the Queens could flip Beyoncé's "Sorry" into a bittersweet disco jam.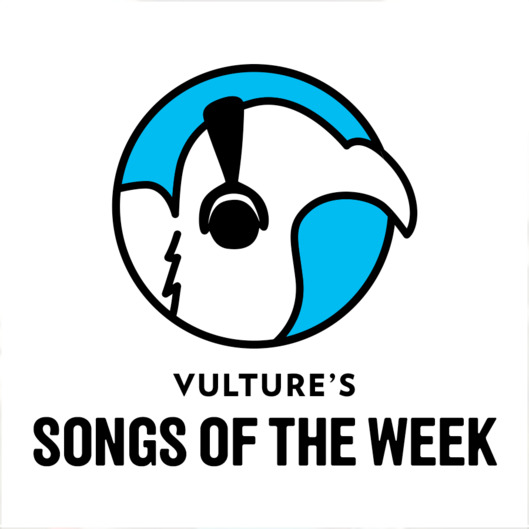 Every week, Vulture highlights the best new music. If the song is worthy of your ears and attention, you will find it here. Read our picks below, share yours in the comments, and subscribe to the Vulture Playlist for a comprehensive guide to the year's best music.
Christine and the Queens, "Sorry" (Beyoncé cover)
During the peak American Idol era, the highest compliment a contestant could receive from judge Paula Abdul was that you made the song "your own." Bilingual French synthpop outfit Christine and the Queens put together a cover of Beyoncé's "Sorry" in the BBC Live Lounge that is the epitome of taking another person's song and "making it your own." The cover keeps just enough of the song's recognizable elements while warping the tune to fit Christine and the Queens' unique artistic vision (which includes the addition of a funky bass line, some lyrical tweaks and verses sung in French, and singer Heloise Letissier's signature Michael Jackson–inspired dance moves). That the source material was already a much-beloved smash hit by arguably the biggest pop star of our time makes this feat next-level. — Samantha Rollins (@SamanthaRollins)

Dan Deacon, "Change Your Life (You Can Do It)"
Have you been to a Dan Deacon show, or even seen him perform at a festival? I'd say it's indescribable, but it's actually quite explainable: It's like a hipster camp sleepover. And Deacon is the counselor, leading his kids (you and me) in a variety of in-rhythm activities. His shows are sweaty and truly childlike in their total lack of self-consciousness. They are also inspirational, washing you in a vague positivity. I love a lot of his music. Much of it is more interesting than this. But this song and this video capture that experience better than anything else in his catalogue. You can do it, and by "it," I mean listen to the song. — Jesse David Fox (@JesseDavidFox)
Zack de la Rocha, "digging for windows"
Zack has made a lot of songs, with a lot of different people, that have never seen the light of day. But thanks to whatever confidence El-P has restored in him, the most prominent voice of Rage Against the Machine is finally allowing himself to be heard, alone. "digging for windows" serves as the first song from his upcoming debut solo album (for real this time!), but what it also does is put the world on notice. Zack has never been one to fuck around; this song rightfully comes down hard on humanity's self-destruction. We're imploding and he can feel the fire rising beneath us: "Stare at a future so toxic," he sneers. If El-P's typically excellent production has the chilling feel of an air-raid siren warning all within reach to get out while they still can, maybe that's because it's time to start digging for that window. — Dee Lockett (@Dee_Lockett)

St. Lenox, "Thurgood Marshall"
Two years ago, I had jury duty. And in jury selection, the attorney tasked with defending the giant corporation being sued said to me, "I see you are a writer. Makes me think you would want to defend the little guy, regardless if I prove that my company was not at fault." I told him that he was correct, that no matter if his company was at fault or not, there is a poor person who is injured who would need the money more. Both lawyers didn't like this answer, nor did the judge who they hoped would convince me about the importance of law. This song is about that, kind of. St. Lenox, a.k.a. Andrew Choi, went to law school after getting a PhD in philosophy, and he wrote this song about wanting to believe in the law and specifically law in a country with not the greatest track record. It's a love song to a lover who things just never seem to work out with. – JDF
Britney Spears, "Mood Ring"
For reasons I can't even begin to make sense of, "Mood Ring" is a song produced by DJ Mustard that, for any other artist, would've been a surefire album inclusion. Hell, maybe even a single. But because this is Britney Spears, whom the universe seems eternally against, someone decided "Mood Ring" would work better as a bonus track for Glory. Released only in Japan. Three weeks (four, if you count the leak) after the entire globe has already had access to the album. If this is Scooter Braun's legacy, he can keep it. Politics of the thing aside, the song is as much of a smash as the whole of Glory. It recycles (or maybe this was the original?) the same synth line and skeletal beat of Rihanna's "Needed Me" (also produced by DJ Mustard), but the melody is ace. Britney does the understated-pop trend so well because she first locked in on it more than a decade ago on 2003's In the Zone (there are vocal inflections on here that sound almost copy-and-pasted from "Touch of My Hand"). At last, she's fully mastered it. – DL

Elohim, "Hallucinating"
The great thing about this song by Elohim is that it kind of does feel like you're hallucinating after listening to it a few times. There's a kind of good-spirited madness in the combination of the bouncy beat and the singer's aloofly paranoid lyrics. Elohim says she's scared to drink the water, but the party vibes of the song feel like warm pink and gold air. So if you're in L.A., look for the mysterious electro-pop songstress walking along the ocean in Venice, afraid of her own shadow but still managing to have a really chill time. — Jordan Crucchiola (@jorcru)