6 Best New Songs of the Week
We've got some bedroom bangers for you.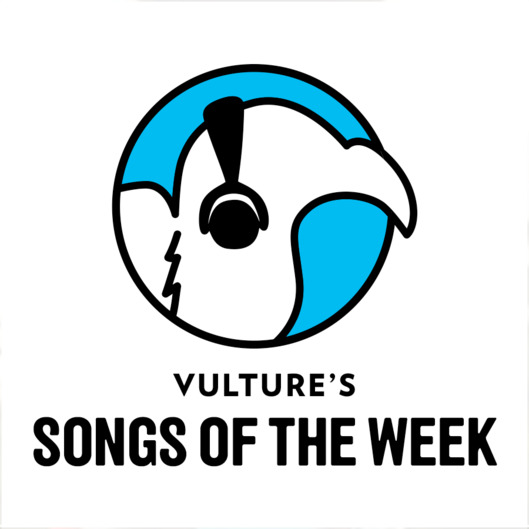 Every week, Vulture highlights the best new music. If the song is worthy of your ears and attention, you will find it here. Read our picks below, share yours in the comments, and subscribe to the Vulture Playlist for a comprehensive guide to the year's best music.
Lion Babe, "She's a Lady"
It's been a strong year for feminism — Beyoncé releasing Lemonade, Hillary Clinton becoming the Democratic presidential nominee, Jill Soloway making "Topple the patriarchy" the catchphrase of this year's Emmys. There's much more work to be done before we achieve true parity between men and women, but Lion Babe did her part this week by covering Tom Jones's machismo classic "She's a Lady" and turning it into a tidy little 21st-century R&B jam. It doesn't have the theatricality of the Jones original (how could it?), but it's got all the quiet style and grace you could ask for. — Jordan Crucchiola (@jorcru)
How to Dress Well, "Can't You Tell"
I don't know that we need "consent pop" as a genre so much as we need consent as the general rule of thumb before engaging in any sexual activity, but good on some musicians for trying to make this a thing. Sadie Dupuis of Speedy Ortiz recently went solo with a song all about getting that crucial yes; now, How to Dress Well has his own method of getting that point across. With a slow jam to slow jam to, of course. Oddly enough, "Can't You Tell" is all about the vagueness of body language, and how one person's social cues might mean something totally different to the person on the receiving end. Really, that's the problem with consent: It's rarely determined with a definitive yes or no, and you can never just tell. Tom Krell doesn't seem to fully get that last point — the song eventually devolves into not-so-subtle prodding to fuck him — so my advice: Ignore the hypocritical lyrics and just groove to the melody for your next consensual love-making session. — Dee Lockett (@Dee_Lockett)

Peals, "Grapefruit"
At least for me, it really helps to have a story in my head when I'm listening to instrumental music. It's probably the result of listening to film scores. I eat a half of a grapefruit every day for breakfast, so when I listen to this song off Peals's new album, Honey, which came out last Friday, I Fantasia it up, picturing a little cartoon me, waking up in the morning, slowly. Each new instrument part that gets incorporated is like me turning on lights and devices in my apartment. Halfway through, there is a sound that sounds like a pedal steel guitar crying – that's my stomach saying, "Feed me, Seymour – I mean Jesse." At the end, the big surges are the sound of me diving my grapefruit spoon in to scoop out one of the sweet, sour triangles. The point is the song is nice. — Jesse David Fox (@JesseDavidFox)
NxWorries, "Lyk Dis"
Before Anderson .Paak took over this year, you might've been familiar with him from his collaborations with producer Knxwledge. Finally, the two are putting out a full-length! And let's just say, if the rest of this project sounds anything like "Lyd Dis," alert your local maternity ward; there's about to be a serious spike in the birth rate in about ten months. One symptom of nostalgia is that we tend to romanticize the subtle language that certain '90s R&B singers made their brand, but there's also something to be said for not beating around the bush: "I want the head, I want the tongue" doesn't have be tasteless, especially not when sung so sensually by .Paak. This song has a beautiful eroticism to it that just lures you to the bedroom, where you'll want it played on repeat. — DL

PREP, "Who's Got You Singing Again"
 This song feels like it exists a few steps out of time. It has a smooth, soft focus beat that feels like what a summer afternoon in the 1970s looks like in movies. Like, if you made a playlist that included "Still the One" by Orleans, 10cc's "The Things We Do for Love," and Queen's "Best Friend," this new track about fading love by the London-based band PREP could easily sneak in and no one would mind. There's even jazz flute! And there's something so honest and all-encompassing about asking your partner "Who's got you singing again? Who put that light back in your eyes?" to find out where it all went wrong. — JC
Knox Brown and Gallant, "Reignite"
Somehow, someway, I think Fifty Shades of Grey's lasting legacy will be finding a place for melodramatic noir-ish songs about sexual desire on more soundtracks. The Weeknd's "Earned It" and "Reignite" are practically cousins; only rather than a total original, the latter is a reworking of Knox Brown's "Harry's Code" for Bridget Jones's Baby. I haven't seen the film, but if I had to take a guess, I'd say this song probably comes along right about that time said baby gets made. Gallant, whose work we've long praised, has said it's the most carnal thing he's ever sung. There are plenty of ways to reignite a flickering relationship, but if you don't aim lower than the heart, you're wasting your time. Allow Gallant and Brown to guide you. – DL