Sharon Stone Gets A Little Something for Your Birthday and That Little Something Is Tony Goldwyn
Fitz has a lot of time on his hands now that he's out of office.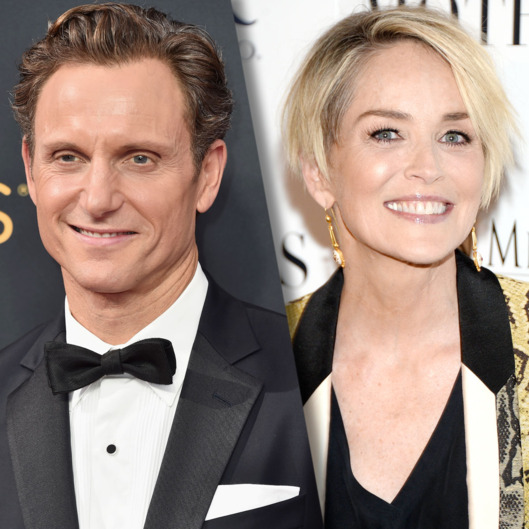 Traveling the land, seducing women, and enabling them to stand up to their overbearing mothers seems like an excellent post–White House plan for President Fitzgerald Grant III. According to The Hollywood Reporter, Scandal star Tony Goldwyn, Sharon Stone, and Ellen Burstyn will star in writer/director Susan Walter's A Little Something for Your Birthday. The comedy, which landed Walter on the Black List in 2008, features Ellen Burstyn as Sharon Stone's controlling, overinvolved mother. The ladies' lives are intertwined to an unhealthy degree, until Stone meets and falls head over heels for attorney Goldwyn, presumably on her birthday. THR repeatedly refers to the movie as a "coming-of-age" film, but if you have to wait until you're well into your 50s to fall in love and rebel against your mom … maybe you get automatically bumped to the top of the National Fitzgerald Seduction List. A top-priority seduction candidate, no questions asked.