Al Roker Fills in for Billy Bush on Today Following Trump-Tape Suspension
Al Roker is too much the gentleman to say he told you so.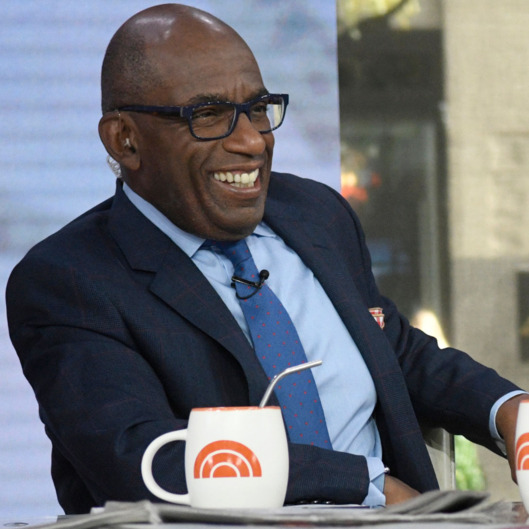 Ah, those wheels of justice, watch 'em grind. In light of Billy Bush's involvement in the Trump-tape scandal and Bush's subsequent suspension from Today, Al Roker filled in on Monday, hosting Bush's hour of the morning show with Tamron Hall. Roker launched Today's third hour by saying, "As you can see, Billy Bush is not joining us today," with Hall making mention of his suspension before moving on. In the inciting 2005 Access Hollywood video, Donald Trump describes making sexual advances on women without their consent, while Bush effectively eggs him on. NBC, the network that airs both Access Hollywood and Today, announced on Sunday that it had suspended Bush pending further review. Roker, Bush's replacement for the time being, has had problems with Bush prior to the surfacing of the Trump tape, dating back to Bush's handling of Olympian Ryan Lochte's robbery scandal this summer: The two had an on-air spat after Roker felt Bush was overly defensive of Lochte, who lied about his role in an alleged robbery in Brazil. All of which is to say, Al Roker probably doesn't mind the extra hours.