Amazon Officially Launches Music-Streaming Service, Which Is Good News If You're Already Paying for Prime
Echo speaker owners, listen up.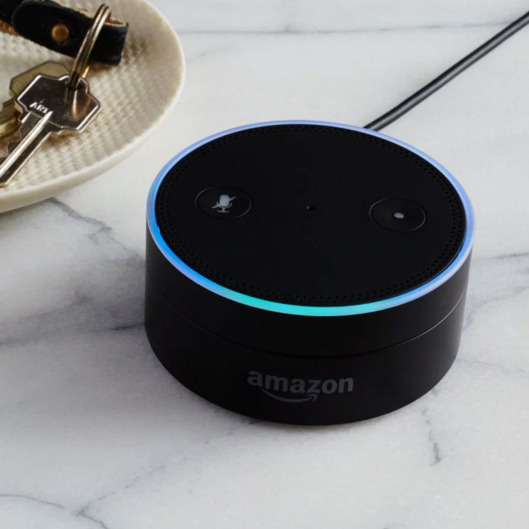 Hey, Alexa, are you prepared for battle? Oh good, because Amazon has entered the music-streaming wars. After months of speculation, today Amazon officially announced and launched its very own paid music-streaming service, Amazon Music Unlimited, which might sound like a derivative of the many other streaming services on the market. But wait a second: This one, like everything on Amazon, comes at a steal if you're already a loyal Amazonian. Prime has always offered a limited number of songs for its users to stream, but now, for an additional $8 a month, you'll get full access to tens of millions of songs compared to the paltry 2 million you've been enjoying. And if you spend your nights begging your Echo speaker (a.k.a. your girlfriend Alexa) to love you à la Grace Gummer in Mr. Robot (no judgment here), then you'll get to use Unlimited for $4 a month and it already comes fully paired with your speaker. (The actual fancy Echo will run you $180, though there are cheaper versions.) But say you can't be so easily bribed: Well then, Unlimited comes at the standard $10 a month, like all the other big services. Hear that echo in the distance? It's just Apple Music, Spotify, and Tidal quietly panicking.