Bad Moms Gets Bad Dads Spinoff, Also Known As Most Comedies
In lieu of a sequel.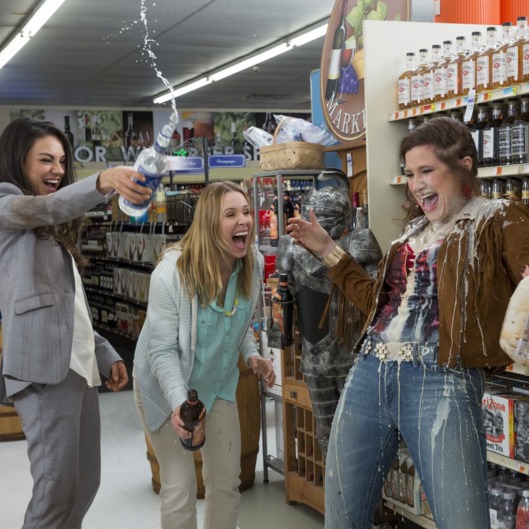 Bad Moms won't receive the Worse Moms follow-up it may or may not richly deserve, but the cruddy-parenting universe ain't dead yet. In lieu of a sequel, Deadline reports that Bad Moms is getting a spinoff called — wait for it — Bad Dads. There aren't many details yet, but, come on, you get the gist. STX, the studio behind Bad Moms, says it is foregoing a traditional sequel because sequels often gross less than the originals. Instead, STX has announced Bad Dads as part of a plan for "a series of film spinoffs, a reality television show, short-form digital content, and a robust consumer products program." All right then, time to celebrate this entrepreneurial news by uncorking a bottle of Champagne, humorously elbowing your kid in the face in the process.