David Bowie's Former Drummer Hated That Lady Gaga Grammys Tribute, Too
"No, that's stupid, that's not going to represent anything good about him."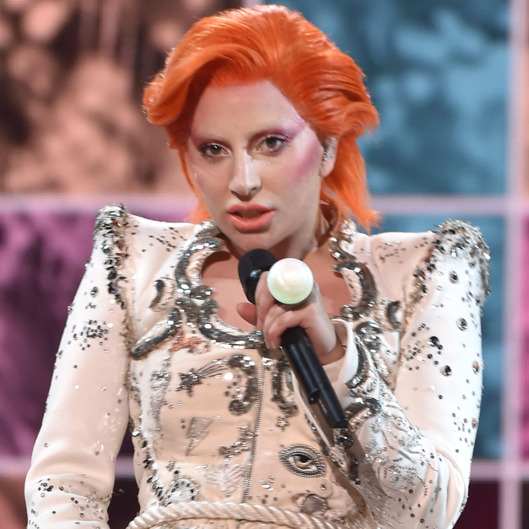 It would appear that David Bowie's son, film director Duncan Jones, wasn't the only one to hate on that Lady Gaga–helmed tribute to his dad at this year's Grammys. According to a new interview with NME, former Spiders from Mars drummer Mick Woodmansey (called "Woody" by his bandmates), was approached to play in the tribute but declined with a hearty, "No, fuck off." Apparently, he took issue with the fact that "14 or 15" of the Thin White Duke's songs were to be combined into one four-minute performance for purposes of the tribute, which he felt did a disservice to the work. "That's stupid," he recalls telling the Grammy organizers. "That's not going to represent anything good about him." Woodmansey says Tony Visconti, Bowie's longtime producer, also turned down the gig (in the end, as you'll recall, Nile Rodgers joined Gaga onstage). Both Visconti and Woodmansey were reportedly worried the tribute would turn out "tacky." The drummer — who played with the Spiders from 1970 to 1973, the period spanning from the Man Who Sold the World to the Aladdin Sane albums — made the comments during an interview to promote his new memoir, Spiders From Mars: My Life With David Bowie.