Disney Is Gonna Make Like a Bunch of Greater Fools and Bring Don Quixote to the Silver Screen
Sancho Panza can come too.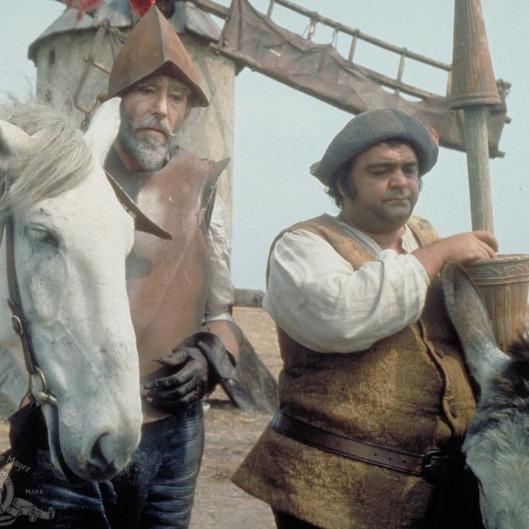 The Man of La Mancha has got some scenery to chew. According to The Hollywood Reporter, Disney is making a Don Quixote movie, hopefully in the vein of those zany Pirates of the Caribbean films. Billy Ray (The Hunger Games, Captain Phillips) is onboard to pen the script. For those unfamiliar with season one of The Newsroom, Don Quixote is Miguel de Cervantes's 1607 opus about an aristocrat who thinks he's a knight. He embarks on a mission to restore chivalry and slay dragons, though mostly that first thing, bringing along Sancho Panza as his sidekick. Notably, Disney's adaptation is of no relation to Terry Gilliam's decades-long struggle to make a Don Quixote movie, though this is presumably a real Knight of the Mirrors moment for that poor guy. Here's hoping Disney's take doesn't burn through the windmill rogues in one go; otherwise, what'll be left for the sequels?