Dolly Parton Will Receive the Willie Nelson Lifetime Achievement Award at the CMAs
Country music will always love you, Dolly.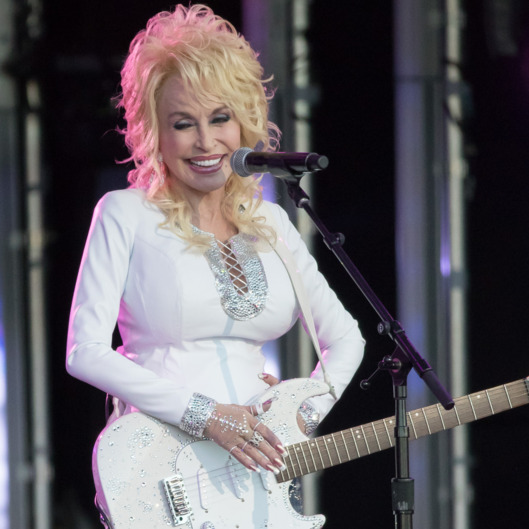 All those decades working "nine to five" seem to have paid off: Dolly Parton will be the first woman to win the Willie Nelson Lifetime Achievement Award. The award, which started at the Country Music Awards in 2012 — when it was given to, you guessed it, Willie Nelson — has since been bestowed upon Kenny Rogers and Johnny Cash. Parton, whom you and the rest of the world know for chart-topping songs like "Jolene" and "I Will Always Love You," has received nine CMA trophies in her career, including Entertainer of the Year. The award show will air on November 2 on ABC. It'll be the CMA's 50th anniversary.