Dr. Dre Is Reportedly Threatening to Sue Over Depiction of Abusive Behavior in Lifetime's Michel'le Biopic
Dr. Dre will reportedly sue if <i>Surviving Compton: Dre, Suge &amp; Michel'le</i> airs.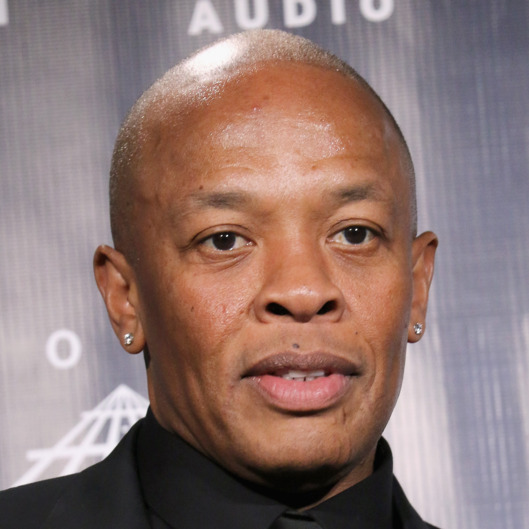 Dr. Dre is reportedly threatening to sue Sony Pictures if the Lifetime biopic Surviving Compton: Dre, Suge & Michel'le ever makes it to air. The reason is that the TV movie purportedly depicts the rapper engaged in abusive behavior directed at his ex-girlfriend Michel'le. According to TMZ, Dr. Dre reportedly had a cease-and-desist letter sent to the project, in which he denied the alleged abuse. Surviving Compton is said to be quite graphic with regards to showing the abuse, and the film's trailer includes a scene of Dr. Dre choking Michel'le. Dr. Dre's reported denial follows last year's controversy wherein the film Straight Outta Compton omitted any allusion to abusive actions by Dr. Dre, particularly a 1991 attack against journalist Dee Barnes. In the aftermath, Dr. Dre said, "I apologize to the women I've hurt," a statement Michel'le recently challenged. Speaking with the Huffington Post, she pointed out: "What doesn't make sense is, why would you publicly apologize for beating women, and then turn around and say, 'I didn't beat a woman?'" For now, Surviving Compton's ending credits include a denial of abuse by Dr. Dre; Michel'le says it took legal action by Dr. Dre "to even remotely make me put that on there."